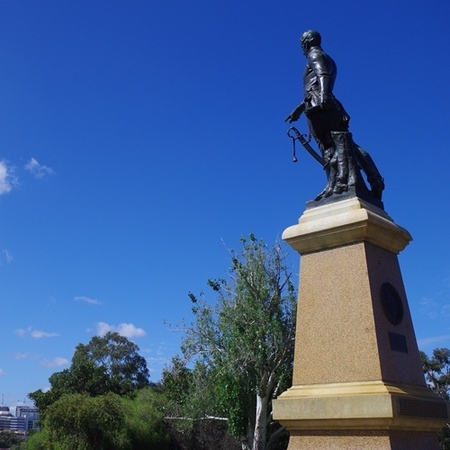 Why go?
Located on the south coast of Australia's vast terrain, Adelaide is a work in progress. Having been founded less than 200 years ago, by a certain Colonel William Light, the city is now thriving with homely cafes, bustling bars and indigenous art centres.
Today, Adelaide is known as 'the 20-minute city' - which means if you travel that short distance out of town, you'll be able to tick off everything, from exploring Australia's infamous vineyards and golden shorelines to educating yourself on the country's complex history and meeting some friendly kangaroos and koalas too. Amazing.
Where to stay…
The
Medina Grand Treasury
hotel is located right in the thick of things – so you're just a short walk from the well-known Gouger Street strip of cafés and restaurants. The building itself is fascinating – because as the name suggests, it used to be the Old Treasury. You can wander through underground tunnels and the Old Cabinet Room before going out to explore the rest of the area.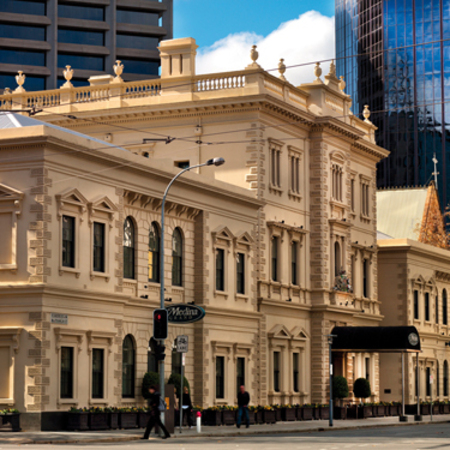 For something a little easier on the purse-strings, try the Fire Station Inn on Tynte Street, North Adelaide. The straight-forward yet efficient service means you'll have more pennies left to explore the city. Have a peek at the Fire Engine Suite while you're there, though.
Where to eat…
Multicultural Adelaide is a city full of great Aussie, European and Asian cuisine. The
Zest cafe
in Glenelg provides great brekkies (rye toast with poached eggs) a few minutes from the beach, while the atmospheric
Singapore House
on Glen Osmond Road is perfect for an Asian fusion lunch.
Cos
on Leigh Street is always packed and perfect for a steak if you book in advance. However, if you prefer to work for your food, head to
Beerenberg strawberry farm
up in the Adelaide Hills, where you'll pick and then enjoy the juiciest fruits in town.
Our favourite eatery was the
Star of Greece
in Port Willunga- which, contrary to what its name suggests isn't actually a Greek restaurant – instead it serves up delicious seafood dishes, particularly fish and chips. Oh and it overlooks the stunning turquoise sea. Lovely!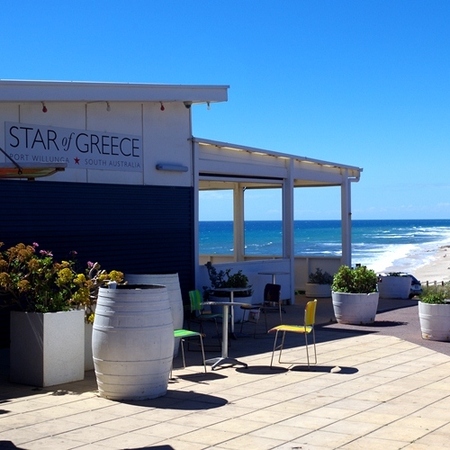 Where to drink…
The east end of Rundle Street is where to be when you fancy a tipple. The Austral is a great place to make local friends while taking in the city views, while The Union Hotel serves up good pub grub with an live jazz on a Sunday evening.
If you'd prefer a night sampling some of South Australia's finest vino, then head to the
Universal Wine Bar
– they have 300 wines to choose from!
Discovering the culture…
Adelaide officially came to be in 1836 – but even thousands of years before Colonel William Light was born, the country was developing a fascinating history thanks to its indigenous founders. The
South Australia Museum
is home to the world's largest Australian Aboriginal collection, while
Tandanya National Aboriginal Cultural Institute
will give you a unique insight into the state's indigenous history through artwork and shows.
Exploring…
The Adelaide Hills looks out over the city, but once you've marvelled at the views, there's something even more exciting to feast your eyes on. If you look very closely, you may spot a wild koala bear at the top of the Eucalyptus trees.
If your eyesight is as bad as ours, perhaps a trip to
Cleland Wildlife Park
is in order. Here, you can get a proper cuddle from these cute creatures – and meet a friendly kangaroo or two.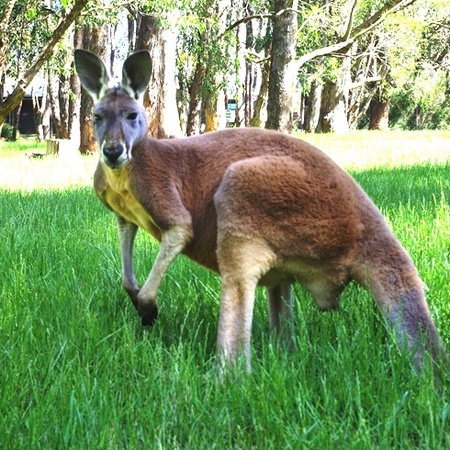 Don't miss…
Love wine and chocolate? Then head to the
Hahndorf Hill Winer
y in the Hills, where you can experience their ChocoVino tasting. Here, South Australian wines will be matched with exclusive chocolates from around the world – and you just have to sit there and try it all. Not bad, Adelaide, not bad at all.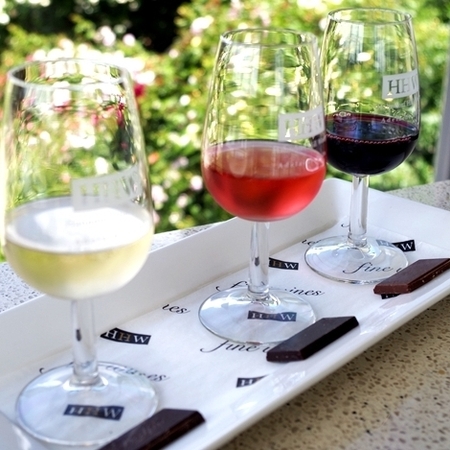 The facts…
For information on Adelaide and South Australia, head to
southaustralia.com
.
Tourism Australia
also has full information on the area.
Qantas fights to Adelaide start from £1,100. For more information, go to
qantas.com
.
What do you think?
Leave a comment below to
be in with a chance of winning a £100 goodie bag
8 NEW YEAR'S EVE PARTY DESTINATIONS
VISIT CAPE TOWN FOR A GIRLY SHOPPING WEEKEND
CHRISTMAS 2012: GLOBETROTTER GIFTS