We all need to getaway sometimes, but as we get older and our bezzies start coupling up, it can be tough finding a reliable travel partner.
But don't hang up your sarongs just yet because an exciting new travel company
Fusion Escapes
has come up with a great way for solo-travellers to hit the best holiday spots in the world… without getting lonely.
Choose the destinations you fancy from their website (we picked Taormina in Sicily because it's a foodie haven) and they'll group you with a small number of like-minded individuals. While you take care of the flight, they'll put together an itinerary. Then, you're good to go.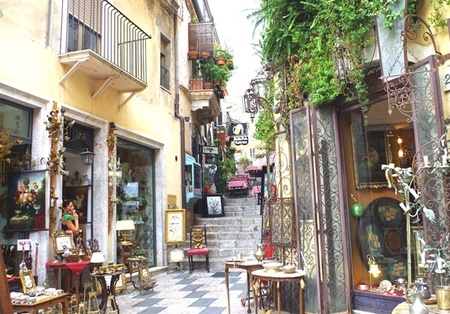 Why Taormina?
Located on the east coast of Sicily, Taormina is a foodie town – so be prepared to indulge in delicious six-course meals and tasty local wine. Although there are plenty of bars and boutiques lining the cute cobbled streets, it's the restaurants that will draw you in. If you fancy escaping the bustle, take a cable car down to the beach to relax by the turquoise sea. Lovely!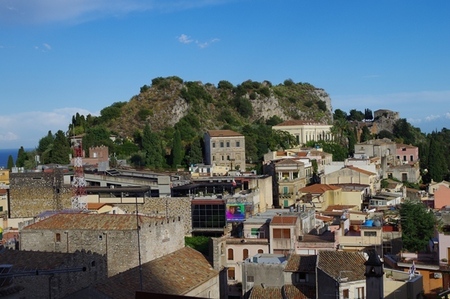 Where you'll stay…
The Hotel Imperiale
has an impressive view of Taormina town and is perfect for relaxation, with a Spa, sauna and outdoor pool. If you're feeling particularly health-conscious (which you might, after that sixth course), have a whirl in the in-house gym.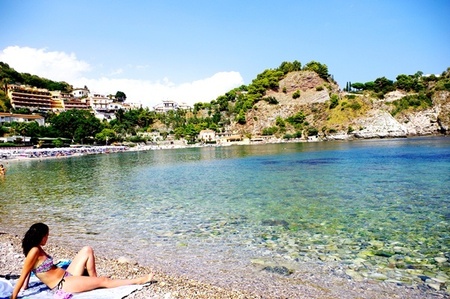 Where you'll eat…
You'll sample some of Taormina's top eateries, but highlights of the trip include a lunch at
La Tavernetta
(where the tuna-stuffed zucchini flowers show you just how inventive Sicilian cuisine can be), and dinner at the
La Capinera
Michelin star restaurant, where the chef will serve everything from fish carpaccio and ravioli to chocolate-filled desserts.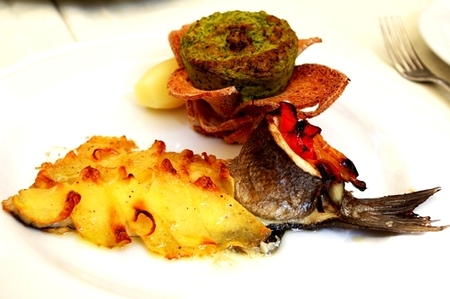 Where you'll drink…
Neighbouring village Castelmola's
Bar Turrisi
boasts incredible views over the coast. Order the legendary local almond wine and watch the sun go down here. We were particularly amused by Turrisi's decoration; they have a rather cheeky theme going on...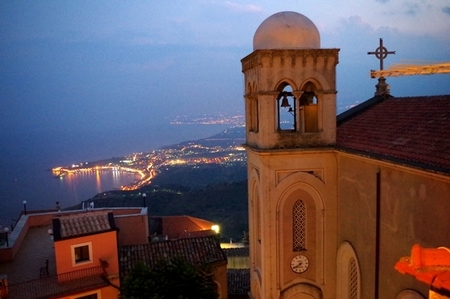 What you'll see…
Included in your itinerary, is a 4x4 drive to Mount Etna, which lies just 40 miles inland of Taormina. You will be taken around the volcano, where you can check out the devastation Etna caused the last time she erupted in 2002. On the way back, you'll stop off at the family-run
Sicilio Estate
for wine-tasting, before a hearty meal at the
San Marco Estate
, which overlooks Etna's surrounding landscape.
Back in Taormina town, local guide Christina will take you on a tour of the ancient Greek theatre, which was built way back during the third to second centuries BC. These days it's used for concerts and looks pretty impressive considering it has only been reconstructed once, a very long time ago.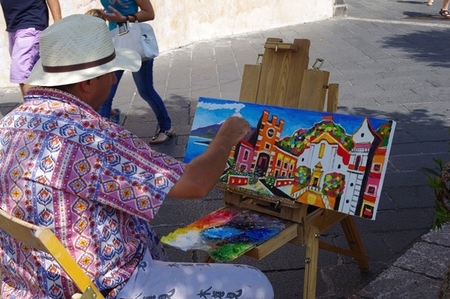 The best bit
Don't miss the cookery class at the
Melograna Restaurant
. Head Chef Massimo will take the group to the local market, show you how he picks his produce, and then teach you how to cook Sicilian-style. You'll make everything from caponata to freshly made macaroni and stuffed sardines. You'll come home a culinary expert.
The Facts
This luxury six-day trip to Taormina, Sicily with Fusion Escapes costs £2,200 per person and includes a five-night bed and breakfast stay at Hotel Imperiale, an experienced host, all transfers and the majority of meals plus wine. A full itinerary will also be included (as above), with costs calculated into this total. So you'll only need extra money for additional drinks, snacks or shopping.
Flights are not included. Prices with EasyJet start at around £150 if booked in advance.
Find out more by calling 0845 519 2655 or visit
www.fusionescapes.com