Rihanna
has been in Manila unveiling her own special kind of sexy to her Filipino fans recently, but now she's said goodbye to the archipelago and hello to sunny Thailand. But instead of bungling her bags into an overhead locker and sitting economy class, RiRi has been travelling in style via private jet.
The oh-so-lucky singer looks miserable wrapped up in a leopard print blanket on board her own personal aircraft. We're not going to lie, our last
holiday to Turkey
would have been greatly improved by some leather reclining seats and waitress service!
Once she touched down in Thailand, Rihanna was welcomed into her five star hotel with some designer oranges, complete with flower petal peel. Not bad for someone who looks so bloody fed up!
Perk-up RiRi!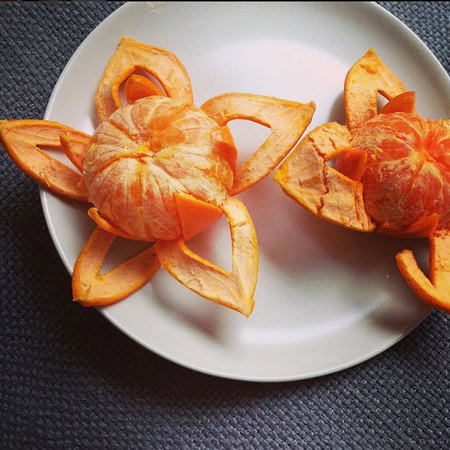 Take a look at some more celebs who give us serious food envy in the gallery below...
What do you think? Is Rihanna living the high life or what?!
ROSIE HUNTINGTON-WHITELEY HOLIDAYS ON LAKE COMO, ITALY
10 WAYS TO LIVE LIKE A VIP IN LILLE, FRANCE
ITALIAN INSTITUTE REVEALS 10 FOOD FAUX PAS
TRAVEL HOTSPOTS FOR THE TRENDIEST FOOD