Fancy getting a guided tour of the Great Barrier Reef in the comfort of your own home?
On Friday 7 June celebrate World Oceans Day and watch what lies in the Great Barrier Reef at
www.youtube.com/queensland
The 12-hour interactive broadcast will be hosted by internationally-acclaimed marine biologist and underwater cinematographer Richard Fitzpatrick, who will speak to the audience from underwater at one of his favourite dive sites on the Great Barrier Reef.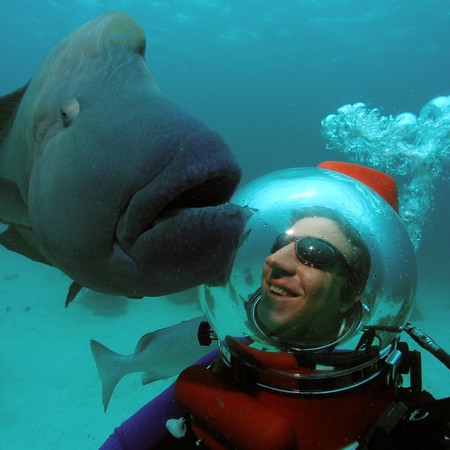 You will also be able to interact with the divers and the panel via Twitter using the #reeflive hashtag right here:
Tweets about "#reeflive"
ReefLive will broadcast at
www.youtube.com/queensland
from 1am GMT to 1pm GMT. Don't forget to tune in. It's going to be pretty frickin' amazing.
DISCOVER THE GLORIOUS FRENCH ISLAND, CORSICA
HOTEL REVIEW: FANCOURT, GARDEN ROUTE IN SOUTH AFRICA
THINGS TO DO IN NEW YORK CITY THIS SUMMER