We've all been gipped by legend
Sir David Attenborough
's
BBC
wildlife documentary on Africa, and it seems it has inspired holiday goers for their next trip.
Searches for African holidays have risen 310%, according to independent travel agency
sunshine.co.uk
.
The top African holiday searches since the series first aired a month ago are:
1. Cape Town
2. Morocco
3. Tunisia
4. West Africa
5. African Safari
6. Egypt
7. Congo
8. Gambia
9. Cape Verde
10. Kenya
Whilst more people are searching for African trips, actual bookings have increased by 37%.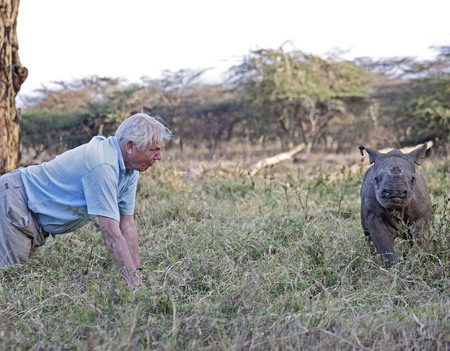 Chris Clarkson, co-founder of sunshine.co.uk, said, 'Whilst destinations such as Sharm el Sheikh in Egypt and resorts in Tunisia have been family favourites for some time now, we think Sir David's
Africa
has certainly sparked an interest amongst holidaymakers for holidays more in the heart of Africa.'
He added, 'The scenery on the programme is breathtaking and it's not hard to see why so many people are looking into experiences such as safaris. Whenever travelling to somewhere off the beaten track, we always advise referring to the British Foreign and Commonwealth Office (FCO) office for travel safety information. It's great to get out there and see the world, but do it safely!'
Have you been inspired by the documentary? Leave a comment below to
be in with a chance of winning a £100 goodie bag
LUXURIOUS 'BUCKET LIST' HOLIDAYS FOR 2013
TOP 5 VIEWS FROM AROUND THE WORLD
HONEYMOON TREND: THRILL SEEKING 'ACTIVEMOONS'