Diane von Furstenberg
has already designed a swanky suite at Claridge's London, but she's headed to warmer climates to create a penthouse on the Great Barrier Reef.
The designer has collaborated with Hayman, a private island destination in Australia, to create a luxury two-bedroom penthouse, beautifully upholstered in signature DVF fabrics.
Having a prime spot overlooking the barrier reef, it has panoramic views and has been decked out in neutral tones combined with the vibrant colours and patterns that DVF is known for.
"It was such a pleasure to work with Hayman. It is such a special destination and I hope my design will enhance the beauty of the island and give the people staying in the DVF Penthouse a memorable moment," said Diane von Furstenberg.
So if you want to pack up your wrap dresses and head to Diane's suite, reservations can be made
LHW.com/Hayman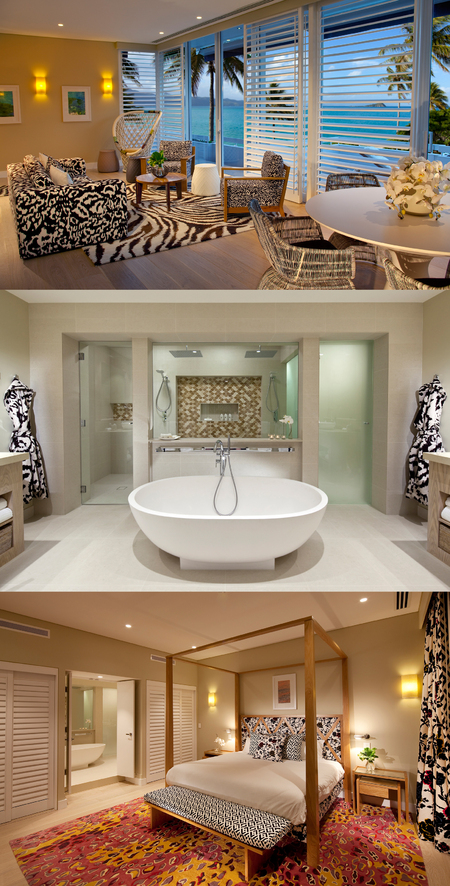 TRAVEL TO JERSEY FOR A RELAXING WEEKEND FOR TWO
HEALTHY HOLIDAYS TO GET YOU IN TIP-TOP SHAPE
SKIERS & SNOWBOARDERS TOLD TO WEAR HELMETS