New research has shown that skiers and snowboarders should be protecting themselves with a helmet this winter.
The study carried out at the Johns Hopkins University School of Medicine has shown that with 20% of injuries on the slopes are to the head, with 22% of them being severe enough to cause loss of consciousness, concussion or worse.
The findings are being published in the
Journal of Trauma and Acute Care Surgery
and state that traumatic head injuries among winter sports enthusiasts can lead to hospitalisation, long-term disability or even death.
The issue of helmets was brought to the forefront when actress
Natasha Richardson
died in 2009 after sustaining a head injury on a nursery slope in Canada.
Helmets are on the rise with 57% of people now wearing them, but many skiers argue they lower visibility, reduce hearing and encourage risky behaviour.
However lead author Adil Haider says, "These are all just excuses. Our research shows none of those theories hold water."
Analysis carried out by the study claims that helmets are lifesavers and do not increase the risk of injury.
There are currently no laws mandating people wear helmets whilst skiing or snowboarding but there are currently efforts across Europe to make it a legal requirement for children.
No Fear ladies ski helmet, £19.99,
Sportsdirect.com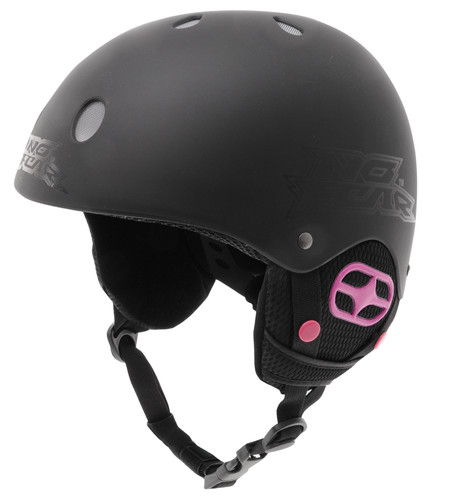 9 REASONS WHY SKIING RULES
HAVE A HEALTHY SKIING BREAK THIS WINTER
HEALTHY HOLIDAYS TO GET YOU IN TIP-TOP SHAPE