Less than three hours from the UK, steeped in history, culture and year-round sunshine, the Maltese archipelago is one of Europe's best kept secrets. Until now.
Jessie J
and Rita Ora have descended on Malta for the
Isle of MTV
festival, which means more and more people are sure to experience the outdoor activities, award-winning restaurants and cosmopolitan nightlife, that the island has to offer.
Malta is famous for it's beauty, so it's hardly surprising that three famous Maltese landmarks; the Azure Window in Gozo, the Blue Lagoon in Comino and St. John's Co-Cathedral in Valletta, have been nominated for the prestigious '8th Wonder of the World' title. Not bad, eh?
There are three main islands in the Maltese archipelago - Malta, Gozo and Comino - and three uninhabited smaller islands - Cominotto, Filfla and St. Paul's Island. You will find these islands 62 miles south of Sicily and 180 miles north-east of Tunisia which means gorgeous 33°C sunshine between May and October.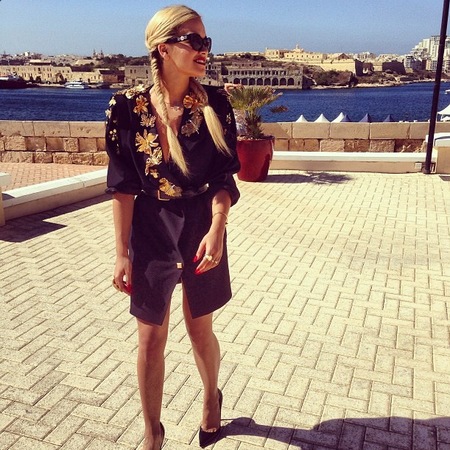 What to see and do
Meander around the UNESCO World Heritage capital of Valletta, take a boat trip to the blue lagoon, haggle with the locals at Marsaxlokk fish market, walk amongst centuries of history through the ancient silent city of Mdina or visit some of the oldest examples of free-standing megalithic temples in the world.
Valletta, the beautiful fortified capital of Malta, is perched above the sparkling Mediterranean Sea. The city's cobbled streets and sun dappled squares are steeped in history and buzzing with culture from rich military history and medieval cathedrals to fantastic shopping, café culture and cutting edge architecture.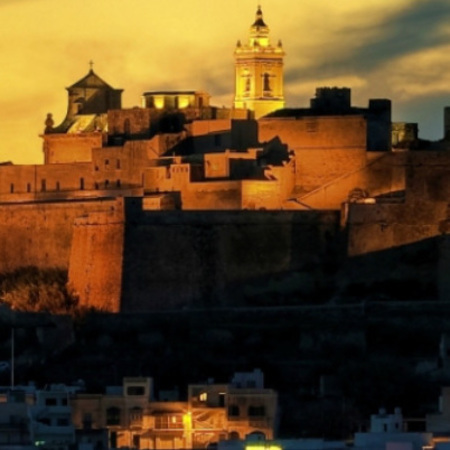 History and culture
Malta was an extension of Moorish and Norman Sicily until 1530, when the Order of the Knights of St. John settled on the islands, making it a key player in the cultural arena of 17th and 18th century Europe. The islands were under English rule in the 1800s until they became independent in 1964.
Think stunning architecture, amazing hotels, historical ruins, baroque styling and temples that can claim to be the oldest standing structures in the world!
Getting active
Malta's sister islands, Gozo and Comino are particularly well known for their magnificent beaches, secluded coves and beautiful island landscapes that make them the perfect backdrop for al fresco activities and a popular spot for walkers, trekkers, cyclists and horse riders.
Cycling is becoming increasingly popular in the Maltese Islands, particularly on Gozo which is small enough to cycle in a day. There's also rock climbing, diving, deep water soloing (a combo of climbing and cliff diving), kite surfing and kayaking.
Where to stay?
Make like Jessie J and stay in 4* or 5* luxury on the island. International brands such as Hilton, Westin, Corinthia, InterContinental, Radisson, Relais et Chateaux, Kempinski and Le Meridien have chosen to open beautiful properties on Malta and Gozo alongside a number of smaller privately owned boutique hotels such as the Phoenicia situated close to the island's capital, Valletta, The Pal ace in Sliema, the Ta' Cenc on Gozo, the Hotel Juliani in St. Julians and The George Hotel in Paceville.
Getting there
Malta is less than three hours from the UK and Malta's International Airport is just 20 minutes from the capital city Valletta. Air Malta flies from London Gatwick and Heathrow, Manchester and some smaller regional airports including Birmingham, Cardiff, Exeter, Newcastle and Norwich during the summer.
For further information on which airlines fly into Malta from international gateways
click here
.
Have you been to Malta before?
SPEND A LUXURY WEEKEND IN HONG KONG
TOP 10 LANDMARKS TO VISIT IN THE WORLD?
9 TIPS TO HELP YOU CAMP LIKE A PRO