Kelly Brook
has been making us green with envy by posting countless snaps of her Caribbean holiday on Instagram. The model has been soaking up the sun in Tobago, the smaller sister of Trinidad, which boasts glorious beaches, snorkelling hot-spots and a easy-going way of life - perfect for stressed out city types.
The island has a quirky British charm and an unspoilt beauty that tourists adore. The secluded coves of the north coast are perfect for honeymooners, while the eastern side has a jungle capped volcano for the adventurous to explore.
Aim to visit between January and May during the dry season (anywhere between October and March is considered a good time to go), or organise your holiday around the carnival season in February and March.
Where to stay:
Tobago has a great mix of tiny guesthouses, B&Bs and plush hotels, but it's worth checking the list of recommended accommodation
here
. Alibaba's Sea Breeze apartments in Castara's Little Bay (also known as Heavenly Bay) are considered some of the best digs on the island, with amazing views and comfortable self catering facilities. For the luxury seeker, the Arnos Vale Hotel on the north coast of the island is highly recommended and surrounded by beautiful green gardens. Budget breakers can try the Kariwak Village, which offers yoga classes and tropical garden walks.
What's the weather like?
If you like highs of 32 degrees, with a steady cooling breeze, then Tobago is good for you. Tobago is slightly cooler than it's sister island Trinidad, but it's safe to say you'll be met with bikini weather on arrival.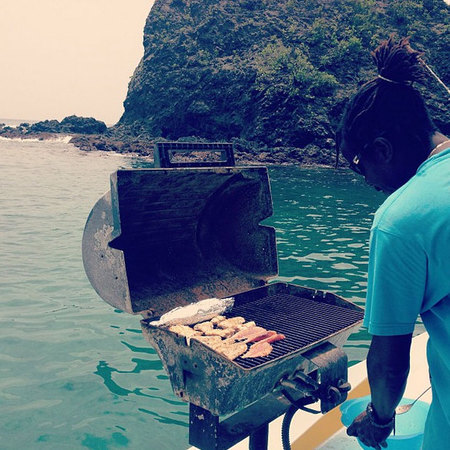 Eating out
There aren't many restaurants on Tobago (
click here
for a list of the good, the bad and the ugly), but Jemma's fresh fish restaurant is a winner with tables in the branches of old cotton trees. Blue Haven hotel has arguably the best restaurant on the island serving a fusion of food from across the Caribbean. Other options include the Castara Retreats Restaurant in Castara and La Tartaruga in Buccoo Village.
The beaches
Tobago has some of the most gorgeous beaches in the Caribbean - many are quiet, hidden and completely free of rambling tourists. The liveliest beach on the island is Pigeon Point, but you will need to pay a small entry fee. Arnos Bay and Turtle Beach have snorkelling and diving on offer, while Argyll Waterfalls in Tobago's Forest Reserve is a great way to find crystal clear luxury in the jungle.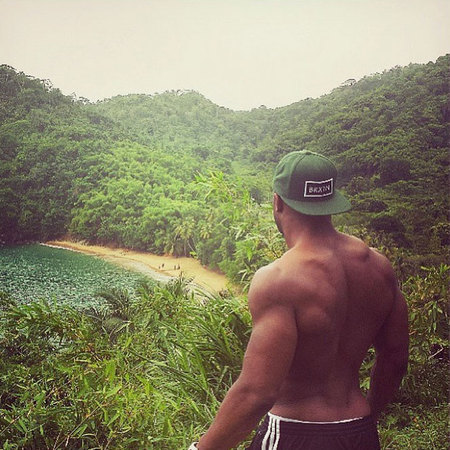 Things to do
Tobago's main town, Scarborough, is on the south coast of the island and has a sort of ramshackle charm. Local craftsmen sells a whole host of Caribbean-themed knick-knacks in bustling markets. The town is surrounded by beautiful steep green hills and has a relaxed, care-free attitude. Once you've had your fill, take a short taxi ride or bus to scuba diving site Buccoo reef or dive spots Manta City, London Bridge and Blackjack Hole.
Tobago is one of just three Caribbean islands that can boast giant leatherback turtles as regular visitors. Between March and June they arrive on the beaches to nest - a sight not to be missed. Another great site to visit is Fort King George, the oldest and best preserved historical monument on the island. Built in the 1770s, visitors can wander round the old barracks and prisoner cells or just sit and enjoy a picnic surrounded by great coastal views.
Getting around:
The main buses in Tobago are based in Scarborough, but they provide easy access to most places across the island. There's a ferry between Tobago and Trinidad that takes about five hours, but worth the trip if you're on a longer holiday. For serious island hopping you'll need to book internal flights with Caribbean Airlines.
How to get there:
Tobago's Crown Point Airport can be accessed by a charter flight from Port of Spain in Trinidad. Flights with British Airways start from £1190 per person.
Take a look at more pictures of Kelly Brook and her beau Danny Cipriani in Tobago...
Are you booking flights right now?
DISCOVER THE GLORIOUS FRENCH ISLAND, CORSICA
HOTEL REVIEW: FANCOURT, GARDEN ROUTE IN SOUTH AFRICA
GO BACKPACKING AROUND AUSTRALIA