From flapper fashion to champagne cocktails it seems everyone is going crazy for the roaring 1920s. And with less than three weeks until the Baz Luhrmann directed
The Great Gatsby
hits screens in stunning 2D and 3D we are all for getting involved in the fun.
Heading to New York this summer? Here are our top spots for a Gatsby inspired trip....
Take a trip to The Plaza
If it's good enough for Daisy Buchanan then it's good enough for us! A trip to New York simply wouldn't be complete without a pit stop at the utterly fabulous Plaza Hotel. Overlooking Central Park the landmark hotel is the epitome of 20s glamour. Starting this spring, the hotel will also be offering guests the chance to stay in the Fitzgerald Suite dedicated to F. Scott himself. Where do we sign up?
Visit Wall Street
We can just picture Nick Carraway and Jay Gatsby right at the heart of the hustle and bustle of Wall Street in the 1920s. Still a thriving financial district today it is home to the New York Stock exchange and runs from Broadway to South Street on the East River in Lower Manhattan.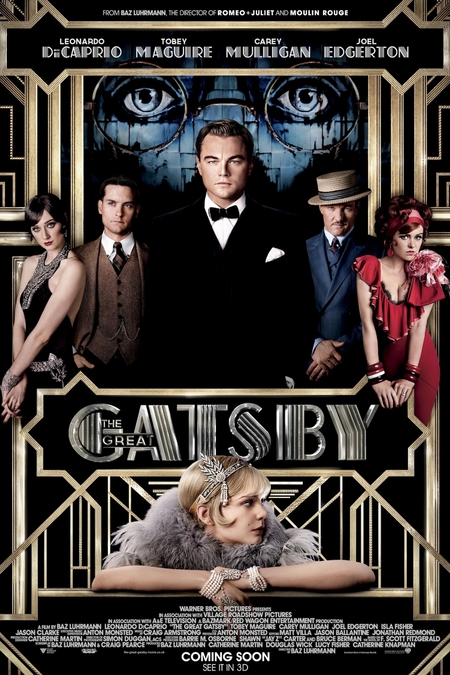 Head out to Long Island
Escape the hustle and bustle of the city with a day trip to Long Island, the setting for Fitzgerald's
The Great Gatsby
. Visit the Great Neck and Port Washington peninsulas know in the book as 'West Egg' and 'East Egg.' Long Island beach communities were and still are home to the fabulously rich of New York, F. Scott even lived there himself.
Take in the fabulous fashion
We're a sucker for a man in a dapper suit and judging by the images of Leonardo DiCaprio as Jay Gatsby we are in for a treat. Legendary American clothier chain Brooks Brother's provided the suits for the film so their Madison Avenue store is well worth a look.
Visit a Jazz club
What Gatsby inspired trip is complete without a jaunt to one of New York's many Jazz clubs. Oozing 1920s glamour you can sit back, sip a cocktail and enjoy the live music on offer.
For everything
The Great Gatsby
related and for your chance to win a trip to New York visit the
official Facebook page
The Great Gatsby
hits cinemas on 16 May 2013.
How will you be celebrating the return of the roaring twenties?
5 GREAT BRITISH WEEKENDS ON A BUDGET
VISIT THE HARRY POTTER STUDIO TOUR LIKE KATE MIDDLETON
GO ON A GIRL'S HOLIDAY TO MIAMI LIKE CAROLINE FLACK