When Jane Austen was born in 1775 women didn't really write books, let alone write books that featured fierce willed, independent and ahead-of-their-time female characters like Elizabeth Bennet. But cut forward to 2013 and Jane's most famous novel,
Pride and Prejudice
(published 28 January 1813), is celebrating it's 200th birthday and national treasure status.
From her early home in Steventon, near Basingstoke, Jane wrote the first drafts of
Northanger Abbey
,
Sense & Sensibility
and
Pride & Prejudice
, but she didn't have her first novel published until she settled down in her last home in Chawton, near Alton. This house has now been converted into
Jane Austen's House Museum
, which contains original letters and manuscripts.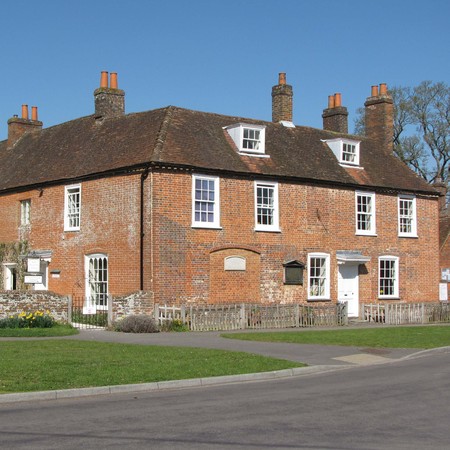 To mark the anniversary of
Pride & Prejudice
, the museum is hosting a series of
talks, workshops and events during 2013
. These will include two exhibitions:
The Story of Pride & Prejudice
, in which the novel's illustrations by Thompson will create a trail around the house (January - May), and
She Had Dressed With More Than Usual Care
, an exhibition of the costumes worn in the much-loved 1995 BBC adaptation starring Colin Firth and Jennifer Ehle (October - December).
While you're there don't miss out on the
Chawton House Library
, which houses a rare collection of women's writing from 1600-1830 including various editions of
Pride & Prejudice
.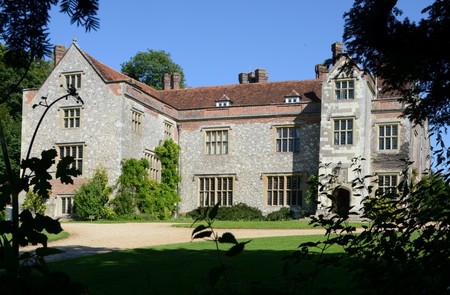 If you want to take your Austen obsession a little bit further, here are some mini-breaks and day trips from
lastminute.com
to help you follow in the famous characters' footsteps...
Chatsworth House, Derby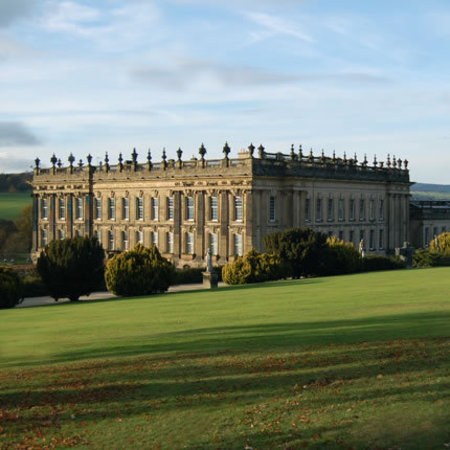 Derby is home to Chatsworth House, Austen's inspiration behind Pemberley the famous residence of proud, handsome and oh-so-misunderstood Mr Darcy. A weekend stay during February at the four star Whitton Lodge costs from just £160 based on two people sharing.
Lyme Park, Cheshire
Take a romantic walk along the lake where a soaked Mr Darcy (everyone remembers Colin Firth in the see-through white shirt!) first met Elizabeth Bennet, at National Trust owned Lyme Park in Cheshire.
This was also the filming location for Darcy's Pemberley Estate in the famous BBC adaptation of the novel. A weekend stay during February at the four star Macdonald Manchester Hotel & Spa costs from just £206 based on two people sharing.
Burghley House, Lincolnshire
Burghley House was used as Catherine de Bourg's beautiful Estate 'Rosings' in the 2005 film adaptation. A weekend stay during February at the three star Greetham Valley Hotel costs from £170 based on two people sharing.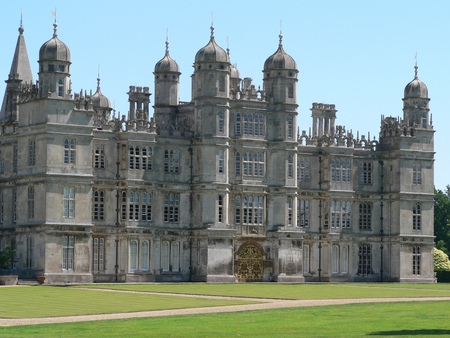 And hardcore fans should visit...
Stourhead Landscape Garden, Wiltshire
The Temple of Apollo
in the grounds of this 18th-century landscaped garden was the location for Darcy's unsuccessful proposal in the 2005 film of
Pride & Prejudice
.
Lacock Village, Wiltshire
This incredible preserved village dating from the 13th century played the village of 'Meryton' in the BBC version. Here the Bennet girls, in particular Lydia and Kitty 'whose minds were more vacant than their sisters', shopped for bonnets, sought the latest gossip from their Aunt Philips and hoped to attract the attentions of the officers - in particular a certain Mr Wickham.
What do you think?
Leave a comment below to
be in with a chance of winning a £100 goodie bag
.
CHARMING IRISH BREAKS FOR VALENTINE'S DAY
VALENTINE'S DAY ENGLISH COTTAGE RETREATS
LUXURIOUS 'BUCKET LIST' HOLIDAYS FOR 2013