Feeling like Jennifer Garner in the movie
Valentine's Day
this year? Chances are you're not the only one. If you've not got a date lined up why not escape the hordes of couples by falling in love with travel and whisking you and your friends away to one of these amazing destinations.
Spend a few days indulging your non-romantic passions, from wine tasting, eating and sunbathing to kayaking, mountain biking and snowboarding, there's something here to get everyone's pulses racing.
1. Tuscany for wine lovers
Italy is home to some of the oldest wine-producing regions in the world, so if you fancy yourself as a bit of a wine connoisseur or just fancy learning the basics there's no better place than Tuscany. Follow your taste buds up and down the vine-covered hills, sampling famous wines like Brunello di Montalcino, Vino Nobile de Montepulciano, San Gimignano and the many varieties of Chianti as you go.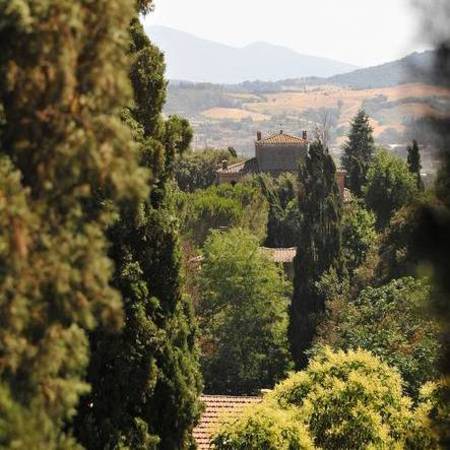 A good base is the charming village of Bettolle. Stay in Vecchia Fattoria, a Tuscan house that's perfectly situated in the main square surrounded by restaurants and shops. The town of Montepulciano, home to one of Tuscany's most serious full-bodied red wines and its family-run wineries are near-by and Florence and Siena are within a 45 minute drive.
Tuscany Now
offers Vecchia Fattoria, sleeping 8 – 11 people from £2680 per week in February.
2. Madrid for foodies
The art of tapas and the practice of
ir a tapear
(going out for tapas) has not only revolutionised the way the people of Spain eat, it's helped to build Madrid's standing as one of the culinary capitals of Europe.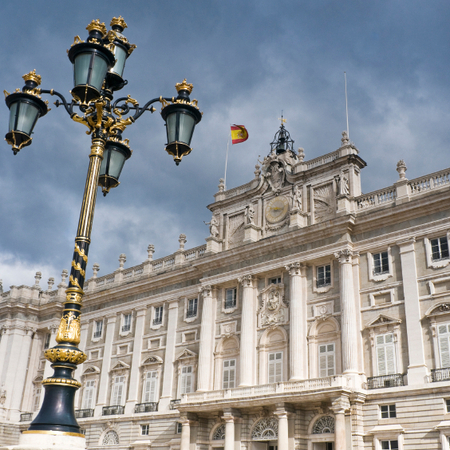 Nibble on a traditional tortilla, spicy chorizo, lechona (roasted suckling pig) or cocido (a dry lamb, veal and chickpea stew) in the barrio of La Latina and the streets around the Plaza Mayor before hopping to the nearest cocktail bar.
After a short flight from
London City Airport
, make sure your base is the stunning
Hotel Preciados
, a modern boutique hotel in the heart of the city. Double or twin rooms start at around £98 for one night.
3. The Forest of Dean for outdoor adventures
You don't have to jump on a plane to get away from it all this Valentine's Day. The Forest of Dean is a lovely stretch of ancient woodland that spreads out from the Wye Valley across the River Severn. Whether pub walks or zip-wires are your thing, this is the perfect place to get some fresh air and have fun with your mates. Mountain biking, kayaking, canoeing, climbing and abseiling are all available for adrenaline junkies.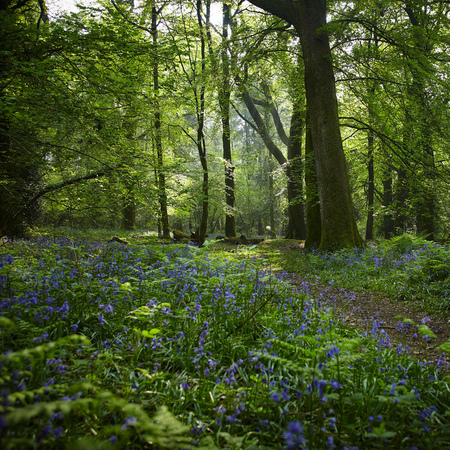 Chill out at your own forest sanctuary in one of
Forest Holiday's
luxury treehouse cabins. It has all the mod-cons you need to relax, including a flat-screen TV and an outdoor hot tub. Prices start from £366 for a four-night break in February.
4. St Anton for après-ski fans
Big skiing, soft snow and serious night life have given this resort its reputation as a live-wire for snow lovers that like to party. It's best known as a resort for more hard core skiers and boarders but if you have beginners in your group there are 34 easier runs for them to conquer along with excellent instruction.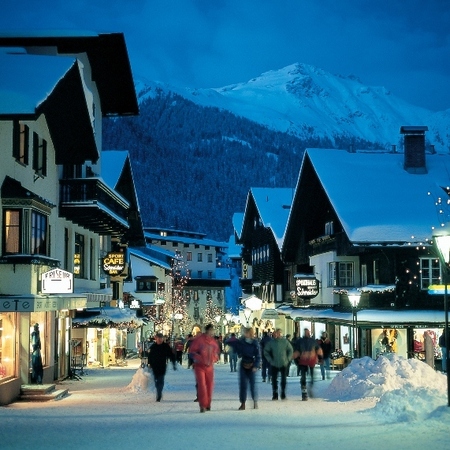 Finish your day on the slopes with some lively alpine nightlife at the infamous Moosewirt and Scotty's. You'll be joining a mixed crowd of ski-boot stomping revellers.
Chalet Hotel Rosanna
is in the centre of the village and only a short walk from the main ski lifts which will take you straight up to arguably the best skiing in the Austrian Tirol.
Chalet Hotel Rosanna is available from
Mark Warner
for £845 per person, for a week (leaving 10th Feb) including direct flights, resort transfer, 3 course dinner and wine, ski hosting and lift pass collection.
5. Stonehaven Bay for sun worshippers
For magnificent Caribbean beauty, Tobago's golden beaches, coral reefs, lush rainforests and emerald hills are sure to impress. The mile long sandy sweep of Stonehaven Bay on the west coast is the perfect spot to laze on the sands, swim or snorkel in the sapphire waters.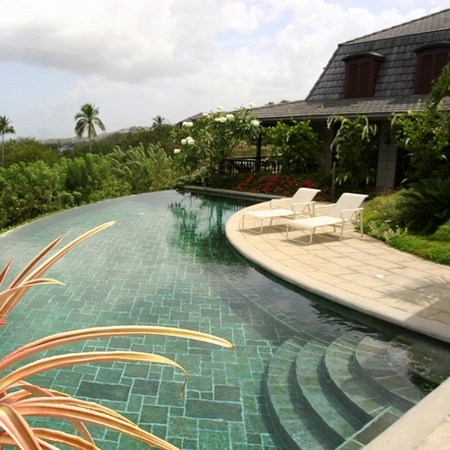 For a splash of luxury The Villas at Stonehaven provide a relaxing retreat set among tropical gardens with panoramic views. Once you've finished relaxing in the infinity pool, the resort can organise golf, diving, rainforest hikes, bird-watching and deep-sea fishing and spa treatments. The Villas at Stonehaven (sleeping seven) start at £2391 per week through
CV Travel
.
Would you do a man-free Valentine's Day?
Leave a comment below to
be in with a chance of winning a £100 goodie bag
.
ORLANDO, FLORIDA - IT'S NOT JUST FOR KIDS
HOLIDAY LIKE A CELEB IN 2013
IS THAILAND SAFE FOR BRITISH TOURISTS?