Why should you go on a skiing holiday?


You can burn around 365 calories an hour. Fitness experts say you can lose up to 5 pounds during a week's skiing holiday as a typical day can burn up to 3,000 calories.


That fresh mountain air does you the world of good.


You don't have to go too far. Some of the world's best ski resorts are a short transfer from Geneva airport and with budget deals popping up all over the place, it doesn't have to cost the earth.


Two words – après ski. That means you get to stand around in your salopettes in the snow drinking gluhwein and schnapps to the pumping beat of European electro pop.


Whether you're a beginner or expert, a week on the slopes tones your stomach, leg muscles, and improves your overall cardiovascular system by getting your blood pumping.


Because you get to stand on the top of mountains and look at views that will take your breath away.


Drinking out of a hip flask before lunchtime is considered perfectly acceptable.


Because throwing yourself down the slopes at super fast speeds makes you impossibly cool. It is big and it's clever.


Wham! Christmas jumpers are essential.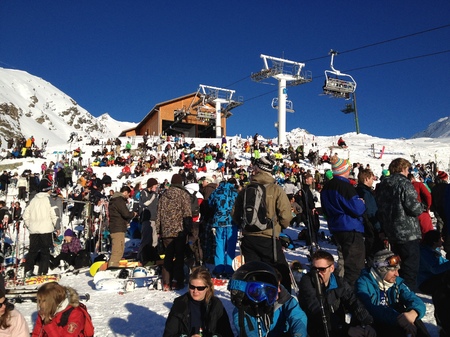 GO ON A HAM AND WINE TOUR OF MADRID
REMOTE HOLIDAYS TO AVOID GETTING PAPPED ON
MORE HOLIDAY IDEAS