Escape the hectic pace of Manhattan life and explore the lesser known neighbourhoods of Brooklyn.
Fort Greene is an undeniably charming neighbourhood in northwest Brooklyn, surrounded by Boreum Hill, Clinton Hill and Prospect Heights. Its cafés, bike shops, bakeries and family-owned stores along with its rich history all add vibrancy to this leafy brownstone neighbourhood.
Fort Greene is also home to Brooklyn's first park, Fort Greene Park (above), and the neighbourhood is conveniently accessible by the B, D, M, N, Q, R, 2, 3, 4 and 5 subway lines.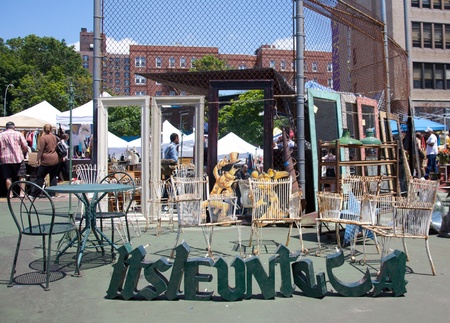 Part vintage bazaar, part old-fashioned town square - do some hipster people watching and treasure hunting at Fort Greene's flea market. Held every Saturday between April and November, the 40,000 square foot schoolyard at Bishop Loughlin Memorial High plays host to over 150 vendors and food sellers.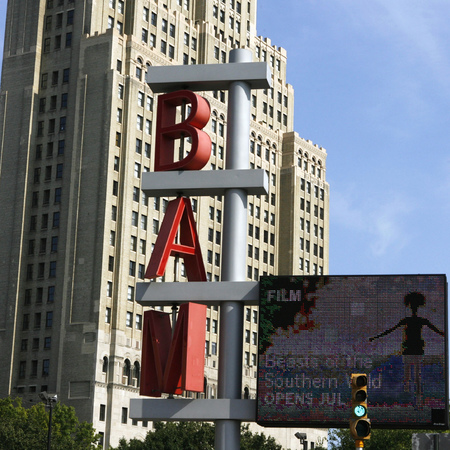 A destination for performing arts and cinema, BAM (Brooklyn Academy of Music) boasts more than 200 stage performances every year as well as BAMcafé Live performances and film screenings.
Also in Fort Greene is the Kumble Theater for the Performing Arts, an intimate venue offering theatrical productions, music events and dance works.
One of America's first naval shipyards, Brooklyn Navy Yard now houses BLDG 92, an exhibition and visitors centre. Celebrating the Brooklyn Navy Yard's past, present and future, BLDG 92 hosts exhibitions, public tours, educational programmes, archival resources and more.
For information on New York City, visit
nycgo.com
Have you been to Fort Greene? Share your recommendations in the comments box...
COCKTAILS AND CULTURE IN SOUTH AMERICA
ORLANDO, FLORIDA - IT'S NOT JUST FOR KIDS
WE CHAT WITH MR SELFRIDGE AUTHOR LINDY WOODHEAD