Feel like you are boarding the Titanic (without the same impending sense of doom) with this stylish luggage set.
The Editor Series
from
Steamline
Luggage has taken on a classic design and made it oh so modern, mixing natural linen with a fuchsia leather trim.
The suitcases are on roller wheels and have trolley handles, and come with cute old world touches inside like a detachable wash bag and pinstripe lining.
They even do hat boxes! But even if you don't own hats big enough to warrant their own boxes, the little one would make an enviable handbag in it's own right.
We want them all. And a porter with a trolley to carry them.
All aboard!
Steamline
Editor Series
from €177, available now on
Steamlineluggage.com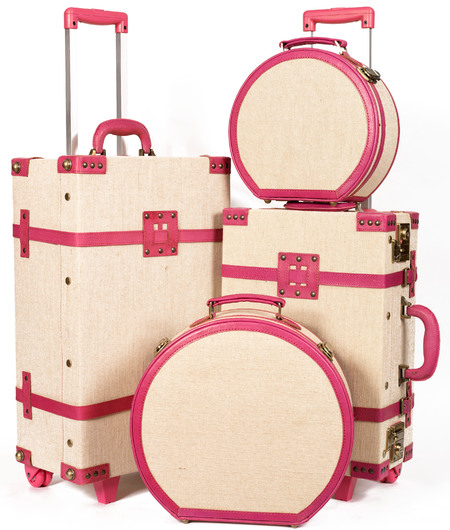 TRAVEL BAG LOVE: STELLA MCCARTNEY SUITCASE
TRAVEL BAG LOVE: KNOMO'S SERRA TROLLEY
8 OF THE BEST TRAVEL ORGANISERS