Those clever folks over at
Knomo
are always looking for ways to fit practical solutions into stylish bags.
This quilted Serra trolley is the ideal airplane carry-on, as it has a special laptop compartment that still leaves room for all your mini-break essentials.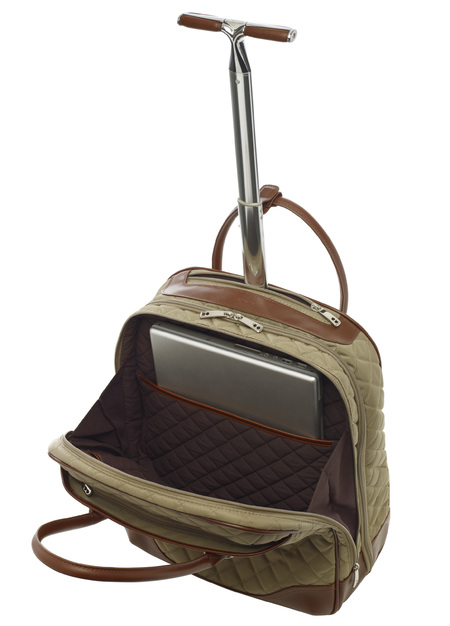 Following the mantra of 'everything in it's place', the bag is packed with little compartments for your essentials, and has a large pocket on the front for you to keep your travel documents to hand.
It has a shockproof protection pouch for a 15" laptop and a slip pocket on the back, meaning it will slot over the telescopic handles of a larger case.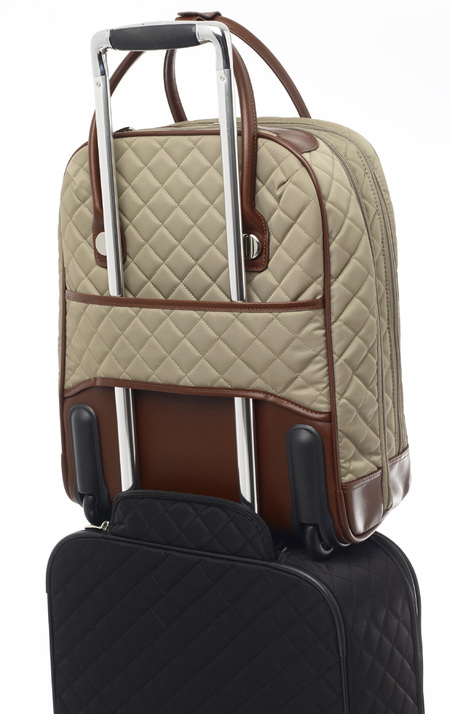 But it doesn't stop there! Oh no.
The bag also has a wet pouch to hide your soggy shoes or a brolly, and if the worst happens and you lose your bag - there is a unique ID number in it so Knomo can reunite you.
Now that's just showing off...
Serra trolley, £235, Knomo,
knomobags.com