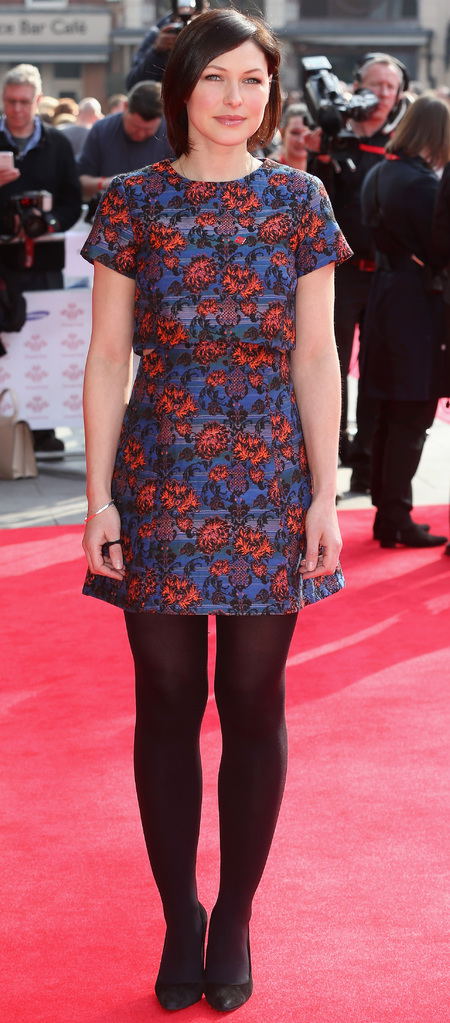 Emma Willis
' fashion choices have been an ongoing discussion since
she wowed on Celebrity Big Brother
, before
getting off to a slow start on BBC's The Voice UK
.
So what do you think of her dress and tights combo on the red carpet last night?
Hitting Prince Charles' Princes Trust celebration, Emma pulled on her trusty black tights, while rocking a floral summer dress.
We love her vibe, but would have it been better without the tights?
Should Emma Willis ditch the tights?
Yes, the outfit would look much better without tights.
17.46%
Either she's cold or she doesn't want to flaunt her legs. Leave her alone!
53.97%
Are we really having this discussion?
28.57%
This isn't the first time Emma's tights have sparked debate...
@Emma_Willis I love you but those tights :( they make me sad

— magdalena adams (@magdalenaadam11) March 8, 2014
@Emma_Willis u should have had darker tights on tonight show u would have looked even hotter #jystsaying #myhumbleipinion

— Kevin Pitkeathly (@gwcs_kevin) March 8, 2014
Any thoughts on the great Emma Willis tights debate? Tweet us
@handbagcom
THE VOICE WAS ALL ABOUT EMMA WILLIS' LEGS
KATE MIDDLETON AND THE BLACK TIGHTS DEBATE
MORE FASHION AND SHOPPING NEWS