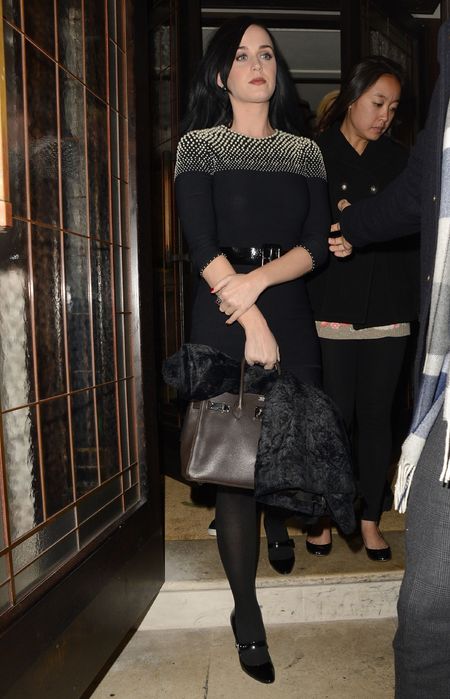 Katy Perry
stepped out in Mayfair last night looking like the church girl her parents raised her to be.
The pop star was in head to toe black with brown
Birkin bag
.
We're wondering, is this whole sensible outfit thing a little boring?
We're not even going to start the wearing brown with black debate.
You can never go wrong with an Hermes Birkin bag so as far as handbags go we're giving her a big thumbs up.
The
Alexander McQueen
dress is certainly pretty and we love a good flippy skirt.
We're going to blame the shoes, because we can't really get cross that for once we've got a celebrity actually wearing clothes and tights in winter!
KATY PERRY CONTINUES DEMURE CRUSADE IN CHANEL
HAVE THESE STARS TAKEN LEOTARD WEARING TOO FAR?
MORE CELEBRITY HANDBAGS