Three questionable outfits, two performances, one twerking session and a joint later, we're all talking about
Miley Cyrus
at the
MTV EMAs
.
So just how shockingly bad were Miley's wardrobe choices?
We're assuming you've already seen the backless Tupac Shakur dress...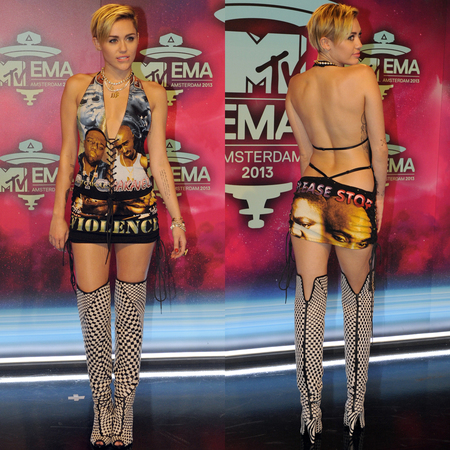 Then came the shiny silver foil dress for a performance of
Can't Stop
.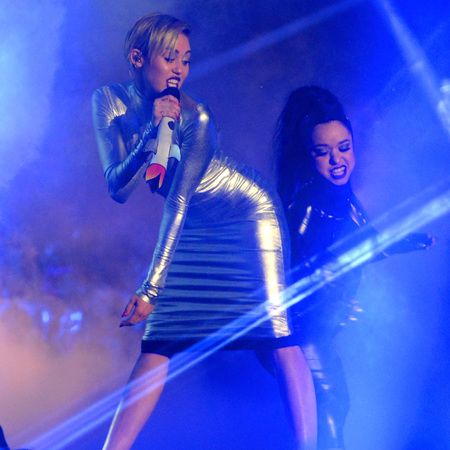 Before she slipped into another one of those high-cut
camel toe leotards
, this time in white, with a fluffy white jacket and
Chanel handbag
to boot.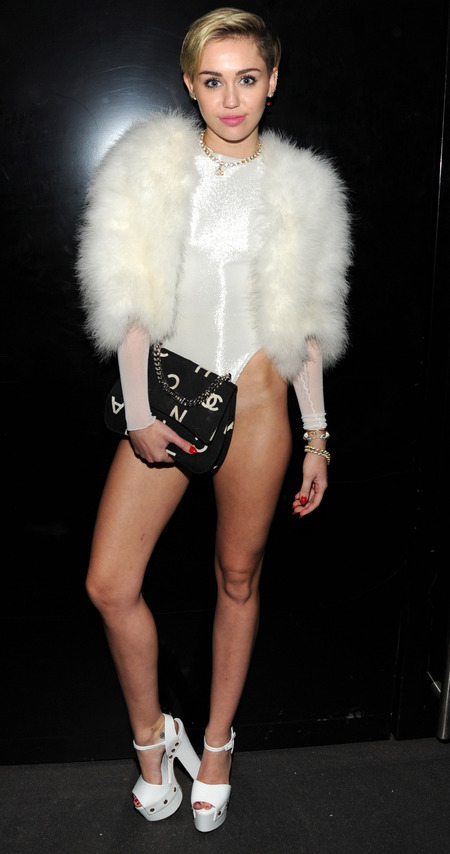 So what do you think? Lost for words?
IGGY, MILEY - IT'S THE EMAS GOSSIP
MILEY CYRUS AS A VALENTINES CHRISTMAS ELF
MORE FASHION NEWS...