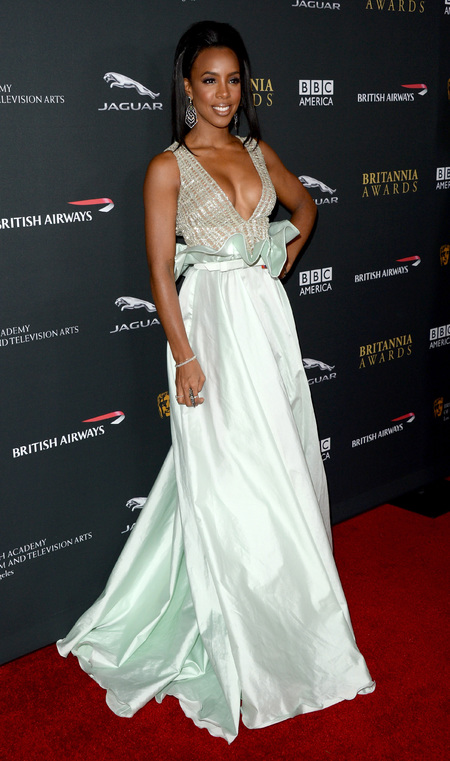 There are so many things wrong with this dress, it's hard to know where to start.
Then again, maybe it's easy - let's start with the outrageous cleavage.
Various celebs have been
getting their boobs out
at any given moment recently.
Selena Gomez got involved
last week and then, of course there's Nicole Sherzinger.
Sherzy loves getting her bust right out there
!
That said for some reason we find Kelly's dress a whole lot more offensive.
Must be the shimmery mint ruffle around her middle, or is it the full white (also shimmery) skirt?
Either way, we reckon Nicole would win the
X Factor style stakes
every week!
DID VICTORIA BECKHAM FINALLY NAIL IT?
CELEBRITY SURGERY: BREAST REDUCTIONS
MORE CELEBRITY FASHION