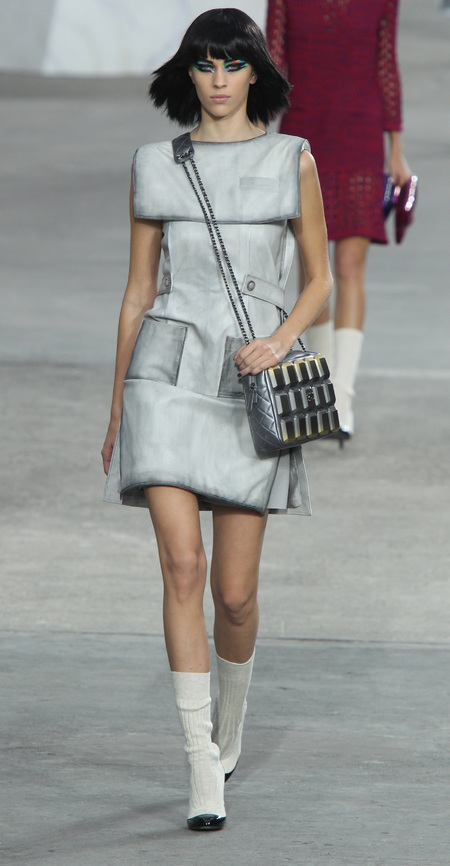 The nominations for the
BFC
's 2013 Fashion Awards have been announced and
Alexa Chung
has been noticeably left off the list for the British Style Award. Awks.
To make matters worse, ex-boyfriend (Arctic Monkeys frontman) Alex Turner got a nod for his style, along with
Kate Middleton
,
Florence Welch
,
Dermot O'Leary
and
Harry Styles
.
So we're wondering, since she's won the style icon prize three years in a row - is this a bit of a sign?
She walked the runway at Paris Fashion Week you know. Alongside
Cara Delevingne
and
Miranda Kerr
. Did you see her? Rocking the
Chanel Spring/Summer 2014
collection?
We imagine the news that
Miranda had turned Super for Karl Lagerfeld
might have eclipsed that snippet for you too.
Then there's Alexa's collection for Maje
. Have you shopped it? Lusted over it? Err, are you even aware of it?
Alexa's new book It
. Do you own it? Do you get excited every time she posts a doodled extract from it on Instagram?
Hmm. Do you even know what Alexa Chung does in the name of 'work' these days?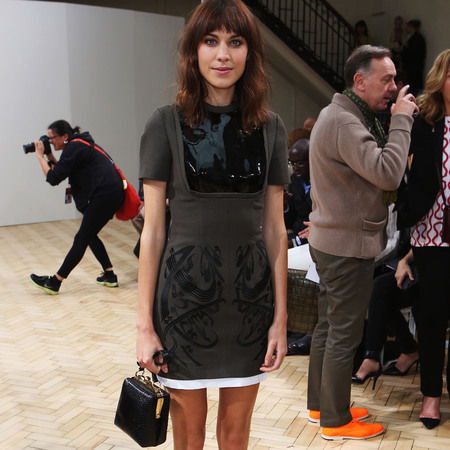 If you've answered yes to all those questions, this probably isn't for you. But if like us, you had to slip in a few 'nopes'?
Well then, let's ponder for a moment whether Alexa's 'moment' might have passed.
That she's undoubtedly still 'cool' and the owner of one incredibly awesome wardrobe, there's a few who might agree that the whole Alexa Chung thing has gotten a little tired.
How achingly hipster can one person really be before the alienation, or worse, indifference, starts to set in?
Do you admire her still? Aspire to be like her? Relate to her vibe? Just wish she'd eat a burger or two?
If you're starting to hunger for an Alexa Chung refresh after pondering all this, you can currently find her words on a
column in British Vogue
and her face presenting the entertainment news on American TV network Fuse.
But if not? Maybe just reminisce here over style highs for a moment, and then carry on with your Chung-less life...
ALEXA CHUNG: "I WEIGH NOTHING AND I FEEL REALLY PANICKY"
MIRANDA KERR WALKS IN CHANEL PARIS FASHION WEEK SHOW
MORE FASHION, TREND AND CELEBRITY NEWS...