As much as we'd love to forget Miley Cyrus' VMAs performance it doesn't seem to be going away any time soon.
Replicas of THAT foam finger have been selling like hot cakes on Amazon, while those on a budget can look at DIY instructions on CoolestHomemadeCostumes.com.
If the thought of leaving the house in nude, latex underwear or generally emulating Miley in any way leaves you cold, we have a few alternatives from this year's crop of celebrity madness.
1. Katy Perry's Roar outfit
Katy Perry's old school jungle costume is an old faithful for Halloween. The singer has even tweeted a link to her official costume to buy for the spooky festivities. You may even have a few of the bits left over from a year you took inspiration from Aqua's
Mr Jones
video.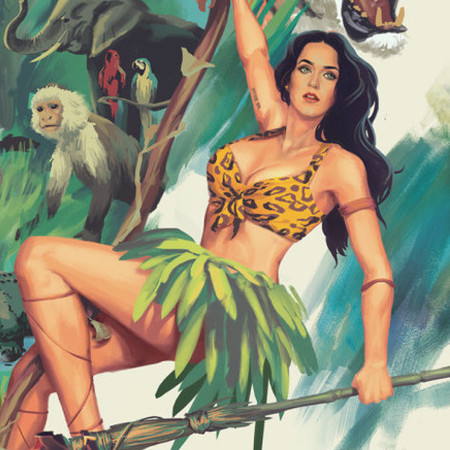 2. Lady Gaga's shell bikini
For those who aren't afraid to show some skin Lady Gaga has delivered yet another wacky outfit for Halloween this year. Her shell bikini reminded us of a tragically themed bathroom but that does mean it would be easy enough to try out yourself.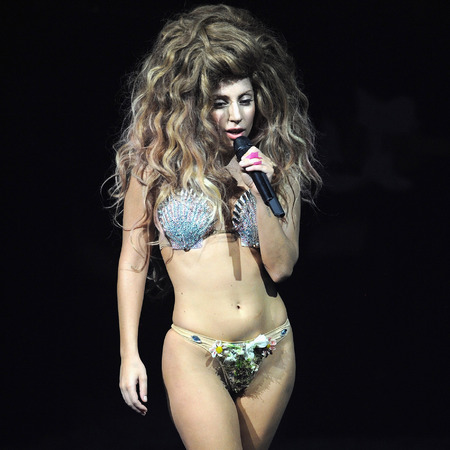 3. Cara Delevingne as an egg
Cara Delevingne delights her fans with all sorts of weird and wonderful hats, t-shirts and expressions. But one day this year she shared a pic of her and her model pal Georgia May Jagger feeling silly, dressed as a fry up. You can find something similar on eBay.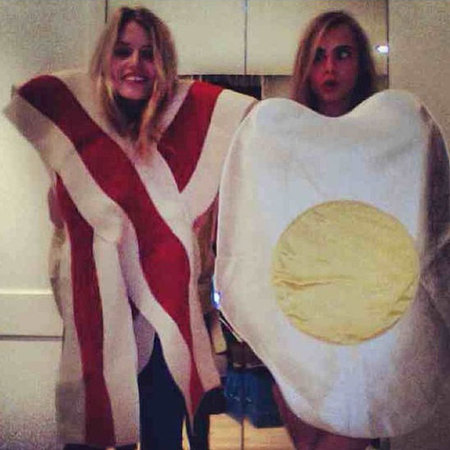 4. When Rita Ora went dotty
Rita Ora went to Japan and tried out another one of her 'alternative' looks. It looked a bit like someone had rediscovered pom-poms and a glue gun. Not our idea of a winning look but it does make it easy to recreate at home.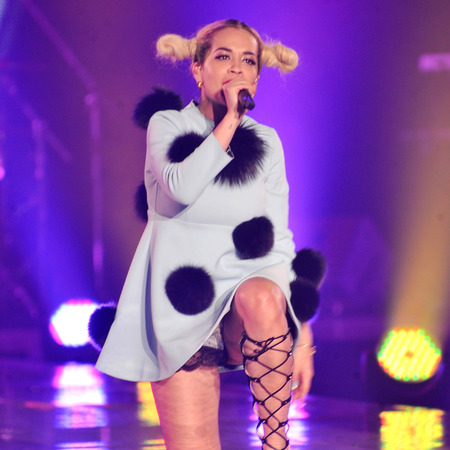 5. Rihanna's carnival bra
It wouldn't be a 2013 list without another near-naked look. Rihanna has grown rather attached to her bejewelled bra that she wore to carnival. She's wearing it in her new video for Pour It Up. You can go all out and add the white wig and purple eyebrows if you really want to turn some heads.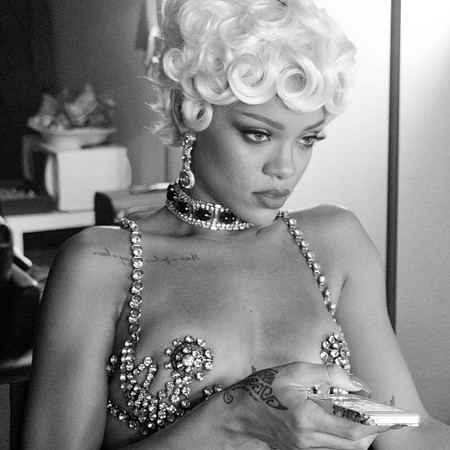 MILEY CYRUS DONS CUTOUT PVC FOR NOTION MAGAZINE COVER
RIHANNA ROCKS PURPLE EYEBROWS IN POUR IT UP VIDEO
LADY GAGA HITS LONDON IN SHEER PINK BRA & PVC DUNGAREES