Compare
Rihanna
and Princess Diana's wardrobes and we're guessing you'd be hard pressed to find many parallels.
That said, the queen of the charts has revealed that the British aristocrat is actually one of her style icons.
Despite her upper crust background and royal profile, RiRi says Princess Di "was a gangsta with her clothes."
She told Us
Glamour
, "She was like - she killed it. Every look was right."
In terms of the history of fashion mavericks, Rihanna says she was "the best who ever did it".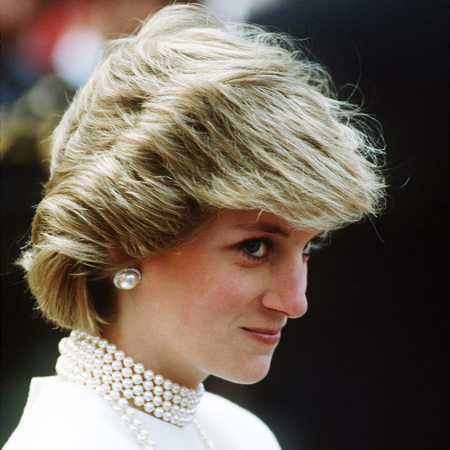 Also making it onto the
Diamond
singer's list of inspirations was both Nicole Richie and her own mother.
She explained, "I used to watch her get dressed. She was around my age right now, and she was so fly. So fly."
Chances are we're not going to see the Bad Gal donning a skirt suit and loafers any time soon.
If her new video's anything to go by, she's happy with being R&B not real royalty.
RIHANNA'S HALF NAKED IN POUR IT UP VIDEO - YAWN
RIHANNA BARES ALL IN NEW POUR IT UP VIDEO
RIHANNA ROCKS PURPLE EYEBROWS IN POUR IT UP VIDEO