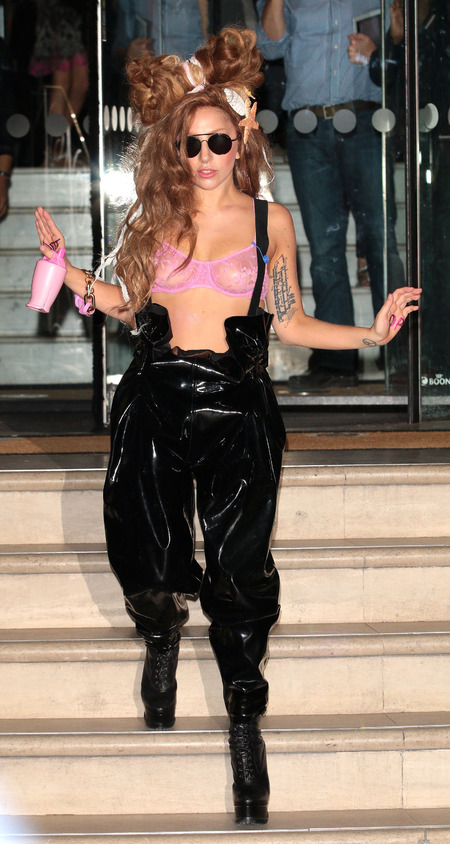 Lady Gaga
has been causing a sheer stir in London as she gears up to open the iTunes Festival this weekend.
Offering up another flesh-flashing look in the capital last night, the
ARTPOP
singer emerged from her hotel in a see-through pink bra. Naturally.
She paired her nipple-exposing undies with black PVC dungarees and lace up platform boots as she teetered down the steps to greet fans.
Of course, Gaga was also clutching a pink baby bottle, while her album title was scribbled in bold letters on her hands.
The outfit's finishing detail came with a gigantic hair bow, which was accessorised with seashells and starfish. Clearly she was dressed for the occasion as she made tracks for a London fish and chips shop.
Just another night on the town for Gaga then… Thoughts on her latest look?
SHE'S BACK! LADY GAGA LOVES WIGS AT VMAS
KATY PERRY WILL CLOSE ITUNES FESTIVAL
LADY GAGA AND PEREZ HILTON CLASH IN TWITTER ROW