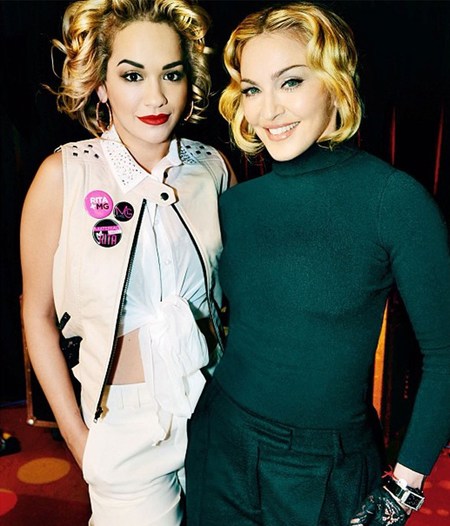 Rita Ora
has landed herself a new campaign as the face of Madonna and Lourdes' clothing collection, Material Girl.
It may not be the
Topshop collaboration with Cara Delevingne
everyone was whispering about but being snapped up by Madge isn't half bad either.
While we await Rita's first modelling shots, we're looking back at our top 10 celebrity clothing campaigns in recent months.
A lot has happened since Kate Moss hooked up with Topshop, y'know…
So, which of these celeb campaigns do you like best?
BEYONCÉ'S CURVES REMOVED FROM NEW ROBERTO CAVALLI PHOTO, UH OH
RUMOURS CONFIRMED: KATE MOSS FOR THE PLAYBOY COVER
10 WEDDING HAT IDEAS INSPIRED BY KATE MIDDLETON