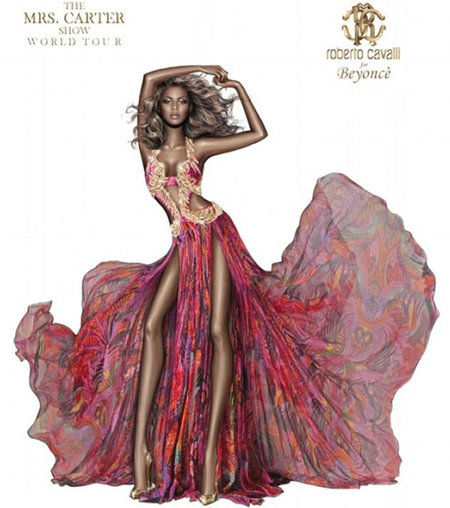 It wasn't too long ago that
Beyoncé
told H&M to quit airbrushing her campaign images, and it looks like she may have to have a word with Roberto Cavalli too.
Sketching a new look for her Mrs Carter World Tour wardrobe, Bey's good designer pal has released a heavily edited image of the new look. Wuh-oh.
With her signature curves shrunk and legs slimmed and elongated, this sketch barely resembles Beyoncé in the flesh.
The difference is clear when you compare the designer's release to this pic posted on Beyoncé's blog…
As irritating as it is, designers often shrink down the models in their sketches but it's the lifelike resemblance of this snap that makes it a little spooky.
The dress, nevertheless, is a stunning floaty number that features all-over exotic prints and stage-ready cutouts.
What do you think? Surprised to see Beyoncé being airbrushed so much?
WATCH OUT RIHANNA, MIRANDA KERR IS WEARING YOUR BADASS BOOTS
EMMA WATSON TAKES PLUNGE IN FLIRTY LBD FOR THE BLING RING
CAROLINE FLACK GIVES FIRST LOOK AT X FACTOR WARDROBE