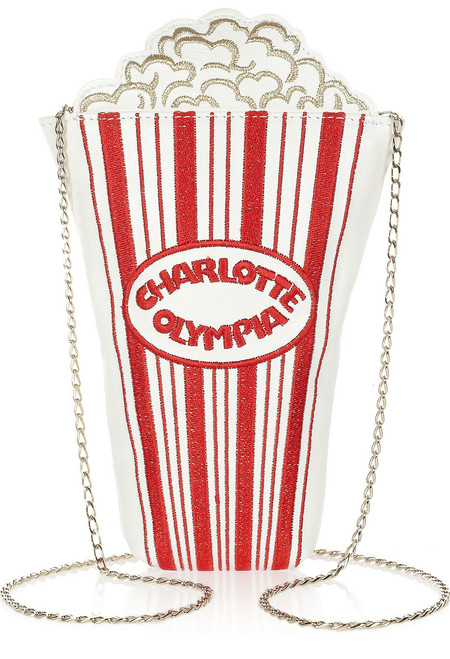 THE BAG:
Popcorn inspired Movie Night shoulder bag, £295, from the
Charlotte Olympia
Spring/Summer 2013 collection
THE DETAIL:
Cut from white leather and trimmed with red and silver embroidery, the Movie Night clutch teams a peachy inner lining with a detachable shoulder chain for playful style.
VERDICT:
A bit Katy Perry and a little Lady Gaga, we love this quirky new Charlotte Olympia! Bring on the movie-inspired style...
What do you think? Would you be brave enough to rock the popcorn bag?
CELEBRITY BAGS: KATE MOSS' BRIGHT SNAKESKIN BAG
CELEBRITY BAGS: LENA DUNHAM LOVES A SATCHEL
CELEB BAGS: KATE MIDDLETON'S R&B MUSE CLUTCH