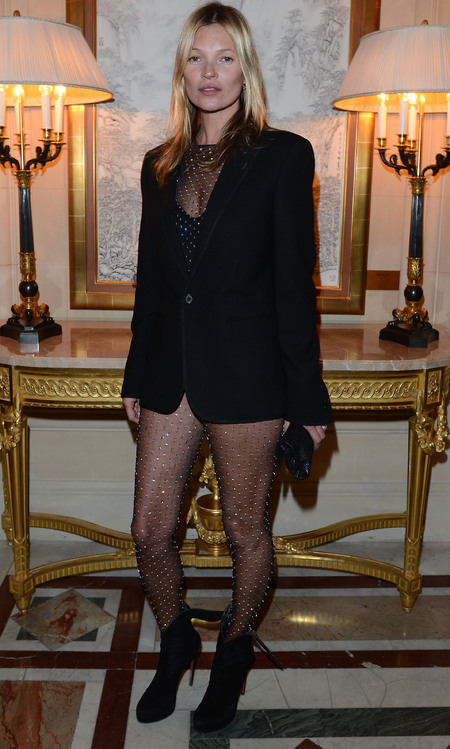 Kate Moss
hit the
Paris Fashion Week
party scene last night, in a sheer bodysuit by Saint Laurent.
Though she layered the embellished onesie with a black leotard and tailored men's blazer, Kate still managed to caused quite a stir with the rear view of her look. Ooh-err!
But while it's a daring move from the model who loves to push the fashion boundaries, we're wondering what you think of the look itself?
Reckon it's a hit despite the sheer surprise? Or should all-over diamantes be left to just dresses?
What do you make of Kate Moss' sheer bodysuit?
Yay - she looks awesome!
26.19%
Nay - it's a bit weird
45.24%
Meh - she can pull off anything
28.57%
PARIS FASHION WEEK: KATE MOSS ROCKS SHORT BROWN HAIR FOR LOUIS VUITTON AW13
VICTORIA BECKHAM LOVES HER FLAT CHURCH CHELSEA BOOTS
RIHANNA STRIPS TO SHOW OFF THIGH HIGH PRADA BOOTS