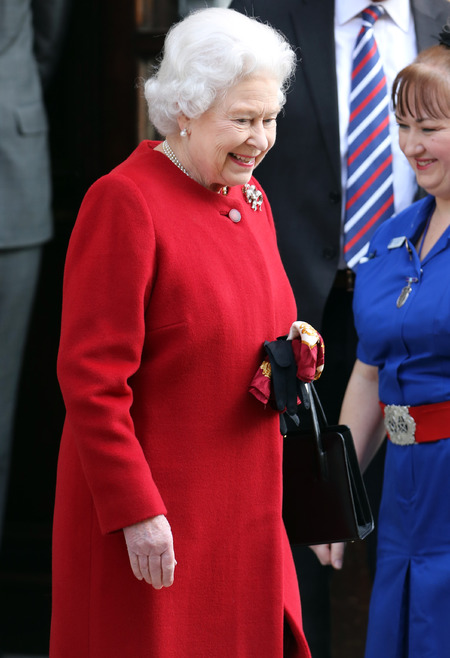 Queen Elizabeth looked happy and healthy as she left hospital today after being admitted with a nasty stomach bug.
Ever the colour chameleon, HRM the Queen favoured a vibrant shade of red with a coordinated lip colour.
Walking unaided out of the hospital's front doors, Her Majesty was all smiles as she thanked the hospital stuff publically.
Now there's a role model if ever you needed one!
Loving the Queen's shade of red? Leave a comment below to
be in with a chance of winning a £100 goodie bag
RIHANNA HITS LONDON AHEAD OF RIVER ISLAND LAUNCH
FASHION FIGHT: DENISE VAN OUTEN WEARS LYDIA BRIGHT
KIM KARDASHIAN AND KANYE WEST GO MONOCHROME AT PFW