Over 56 years old and still a marker of timeless design, Gucci's Bamboo handbag is arguably one of the fashion house's greatest achievements.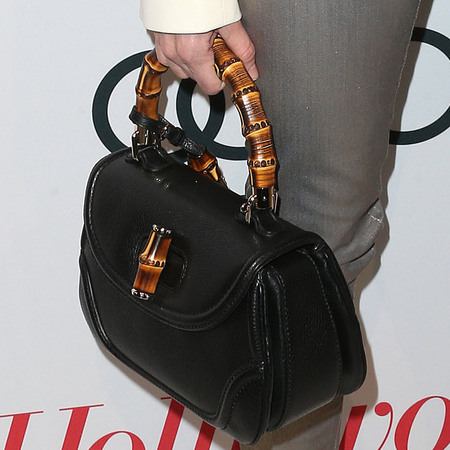 Having shifted its shape over the past few decades and hung over the arms of a diverse celebrity crowd including
Ingrid Bergman
,
Elizabeth Taylor
,
Princess Diana
and most recently
Florence Welch
,
Jessica Alba
and
Naomi Watts
, the Bamboo has retained its chic combination of luxury and practicality, while continuing to express the exotic.
First created in 1947, the use of bamboo was a move inspired by both desperation and innovative genius.
Given the shortages of the postwar period, Guccio Gucci was keen to find a cheap, lightweight and yet resilient material.
Hello bamboo!
While nailing the necessaries, the contrast brought about by the leather of the bag and natural wooden handle injected a new playful element to accessory design.
Given its Oriental origins, the bamboo wood gave the Gucci handbag an air of exotic luxury. So much so, Gucci's newbie soon became a talking point among society's chic elite.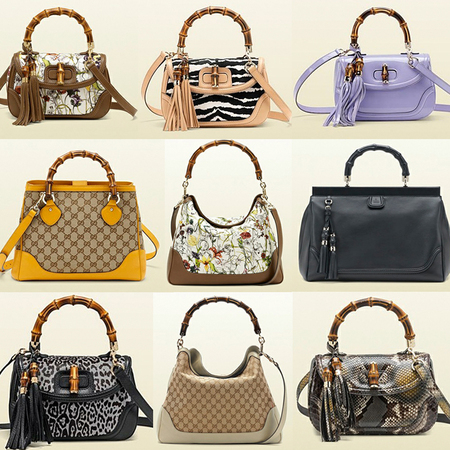 Through the 50s and 60s when the jet set fashpack were taking things international, Gucci's bamboo became a favourite of silver screen sirens and It girls.
The economic boom then inextricably linked luxe fashion with the 'made in Italy' tag, while the experimental 70s saw the bamboo wood become a key design feature across the wider Gucci brand. From belt buckles and umbrella handles to the heel of a stiletto by the 1990s, Gucci had found an icon.
Such has been the impact of the good old Bamboo, current creative director Frida Giannini revisited the design in 2010, creating a new look range that while diminutive in size, retains the bamboo handles and closures.
Alongside a whole host of shades, textures and finishes, with progressive new materials interwoven into the bamboo details, the handbag has managed to re-launch itself sparking a craze once again.
The team even launched the travelling Gucci Bamboo Forever exhibition to celebrate!
So how much will a Bamboo bag set you back? It varies.
While the Diana Bamboo shoulder handbag in original GG print rings in at £805, the New Bamboo Top Handle bag in python is a shiny £2240. But if you're thinking of investing, do your research, as the current variations of Gucci's classic really are endless!
So what do you think? Is the Bamboo for you?
Leave a comment below to
be in with a chance of winning a £100 goodie bag