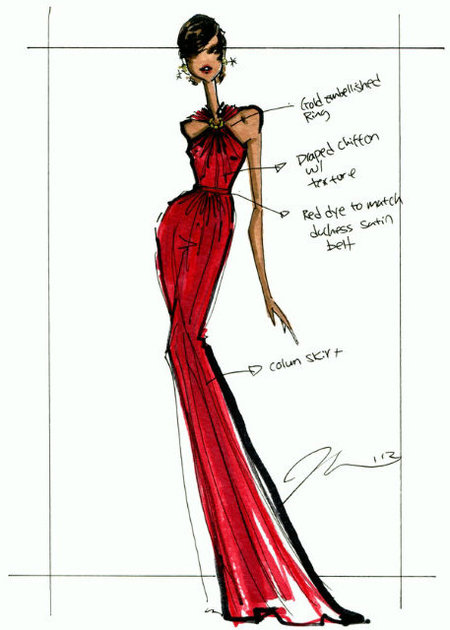 Michelle Obama
put Jason Wu in the history books once again last night, by wearing one of his gorgeous creations to the public Inaugural Ball in Washington.
After helping the First Lady to wow the worldwide crowds at President Obama's first Inauguration, the designer collaborated with Michelle again to give us a second dose of all-out glamour.
Stealing the spotlight in ruby red, Michelle swished and sashayed in the chiffon and velvet gown complete with a satin belt and embellished gold ring at the neck.
So what do you think? Reckon Michelle and Jason Wu nailed it?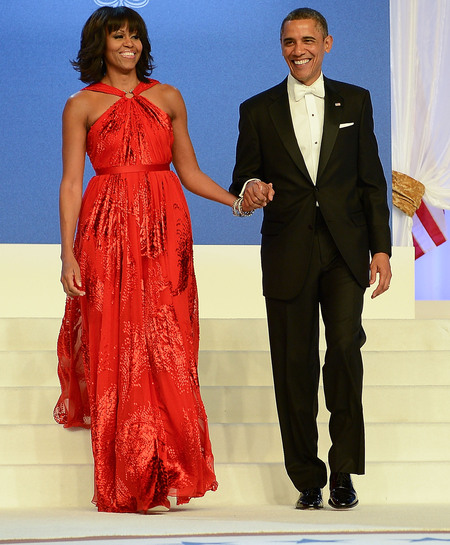 Leave a comment below to
be in with a chance of winning a £100 goodie bag
STYLE STALKER: MICHELLE OBAMA'S INAUGURATION WARDROBE
HAIR ENVY: MICHELLE OBAMA'S FRINGE AT KID'S INAUGURAL CONCERT
WATCH: BEYONCÉ PERFORMS AT OBAMA'S INAUGURATION