Rihanna hit the Lakers v New York Kicks in LA yesterday, for a Christmas Day date with Chris Brown.
Having left Barbados especially for the occasion - confusing for you too?! - Riri made the most of the festive vibe by going glam ringside.
Slipping into black skinny jeans, a crop top and strappy stilettos, the singer completed her look with red lipstick and the chunky gold Christian Lacroix choker Chris bought her previously.
Though we're not exactly sure what's going on with these two, Rihanna sure did look good!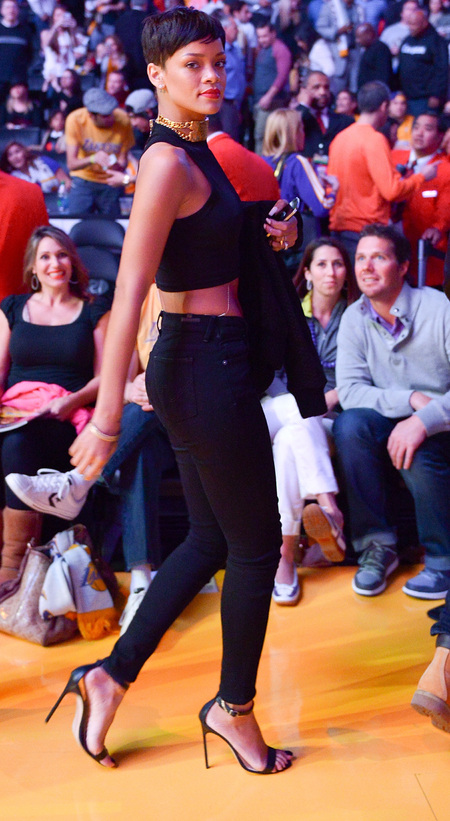 What do you think? Leave a comment below to
be in with a chance of winning a £100 goodie bag
CELEBRITY TREND: PYJAMA DAY GLAMOUR
CHERYL COLE AND TRE HOLLOWAY GET STEAMY FOR GHETTO BABY
IS HARRY STYLES UNDER THE THUMB?