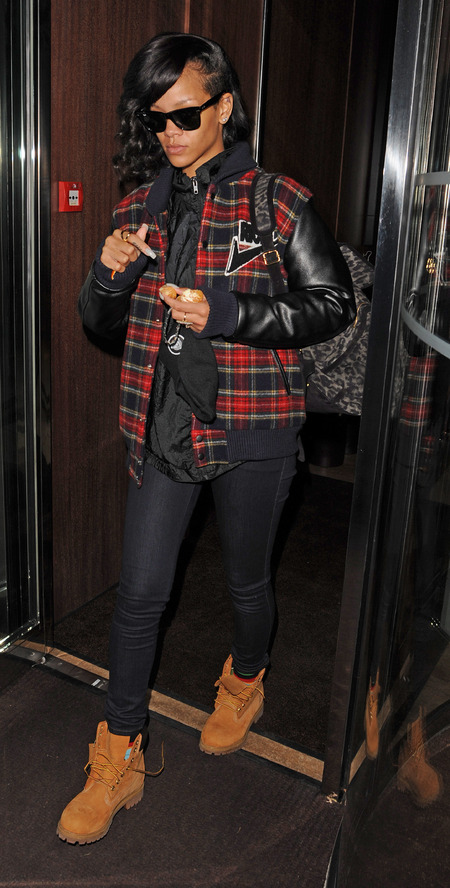 Rihanna
layered up in London yesterday as she was snapped working a warm winter look in the capital.
Showing off some style lessons in wearing new season checks, RiRi stepped out in a plaid and leather-sleeved jacket.
She paired her staple outerwear with indigo jeans and a pair of weather-ready boots.
Naturally a pair of dark sunnies proved a little irrelevant but totally celebrity-appropriate.
Side-swept curls and super long talons completed her off-duty style. Oh yes, and she's eating an orange.
Well, isn't it nice to see Rihanna all layered up and wintery? Are you a fan of Rihanna's plaid and denim?
Post your comments below...
KATY PERRY DOES MIDNIGHT GLAMOUR AT SNOWFLAKE BALL
KELLY BROOK ROCKS STELLA MCCARTNEY AT BFA
KATE MIDDLETON WORKS RETRO MULBERRY DRESS