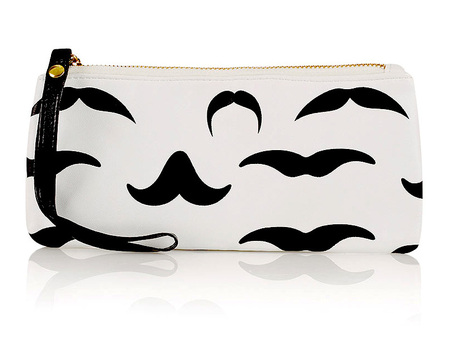 Ooh we love this cute little purse!
With Movember coming to a bushy end this week, it seems only appropriate we support the final few days in 'tash themed style.
Enter the Enter the Topshop Moustache printed zip purse, £8.
Big enough for your cards, keys as well as coins, show your support while nailing the trend in monochrome fashion.
Available now,
Topshop.com
.