Victoria Beckham
descended on Las Vegas yesterday for some very important fashion business with American department store Neiman Marcus.
It didn't take VB long to kick off her airport heels though, showing off her rather chic robe style via Instagram.
Okay, so she didn't actually take off her heels, teaming a pair of Manolo Blahnik shoes with her white dressing gown. Naturally.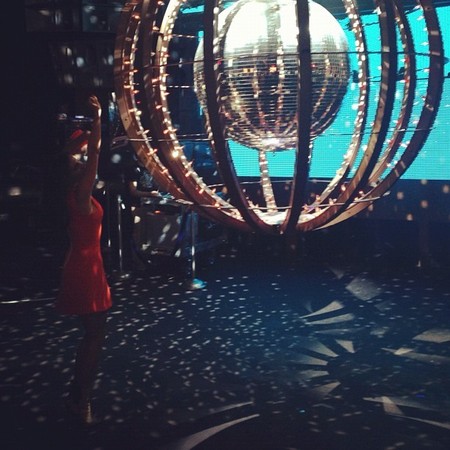 Gearing up for a shoot in Sin City, the fashion fave also posted a pic of her dancing with a giant disco ball, dressed in a vibrant orange frock.
Judging by this suitcase snap, we can expect the orange, white and black colour palette to continue.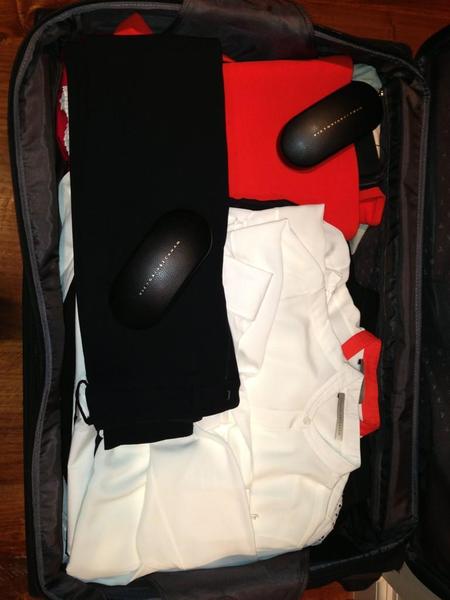 Loving the look of VB's Vegas wardrobe? Will you be wearing heels with your dressing gown from now on?
Comments below, please!
OLLY MURS GIFTS CAROLINE FLACK THIS MIU MIU COAT
SHOP! LEOPARD PRINT ADIDAS ORIGINALS
LANA DEL REY DOES MIDNIGHT SILK AT MTV EMAS