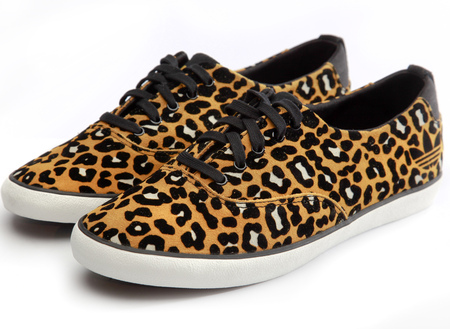 Oh Adidas, you have indeed surpassed yourself!
Whether you're a sneaker stasher or a faithful follower of the Victoria Beckham approach to flats, you can't deny the awesomeness of these leopard print Originals.
A bit Rihanna, a little Fearne Cotton and no doubt a friend to Rita Ora, Gwen Stefani or Katy Perry, the new golden Women's Azurine Low Ld Shoes, £60, are about to revamp casual combos everywhere.
Jeans, say hello to your jazzy new friends!
KIM KARDASHIAN GOES SLICK AND SMOKY AT EMAS
RITA ORA WOWS IN RED LACE AT MTV EMAS
FASHION FIGHT! GIRLS ALOUD HIT BBC RADIO 1