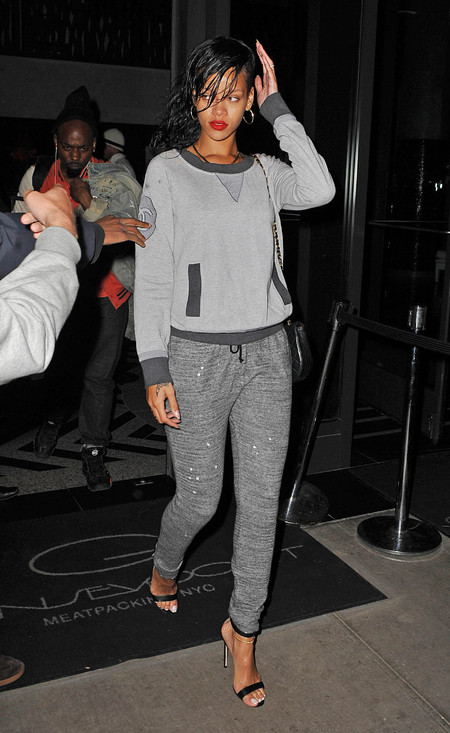 Rihanna
was busy putting in some last minute practice hours yesterday as she rehearsed for tonight's big Victoria's Secret fashion show in New York.
Snapped wearing a head-to-toe grey ensemble, RiRi showed off a slogan Chanel jumper that was printed on the back and arm.
She paired the off-duty jersey with skinnies and her fave strappy heels. Oh and a matching Chanel bag, naturally.
The songstress also emerged from rehearsals (looking a little worse for wear) with wet curls and red lips, which could be some indication of which way her look will swing tonight.
Are you a fan of Rihanna's double grey ensemble? What about her Chanel jumper?
Comments below, please!
KATY PERRY VOTES IN ELECTRIC BLUE SUIT
MICHELLE OBAMA CELEBRATES IN MICHAEL KORS DRESS
TAYLOR SWIFT GOES RED FOR LONDON XMAS LIGHTS