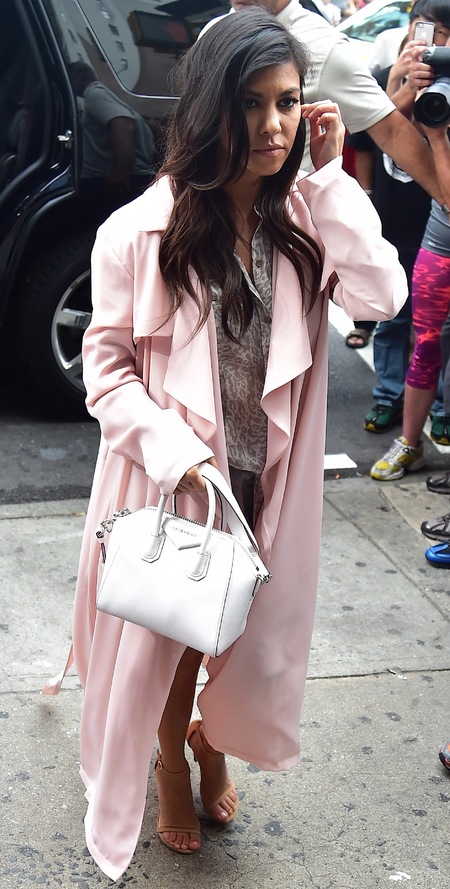 Kim and Kourtney helped
Khloe Kardashian
celebrate her
30th birthday in New York yesterday
, but it seems there's a
Givenchy
handbag rift brewing between the sisters.
We're not talking family drama exactly, but
sneaky handbag stealing
? Now that we've seen first hand.
Enter
Kourtney Kardashian
, arriving at the restaurant in New York's Meat Packing District, carrying her new white
Givenchy mini tote
. Isn't it lovely?
Now look who's seen leaving said restaurant, carrying the
Givenchy bag
and looking pretty chuffed with themselves.
Oh Khloe, what have you started?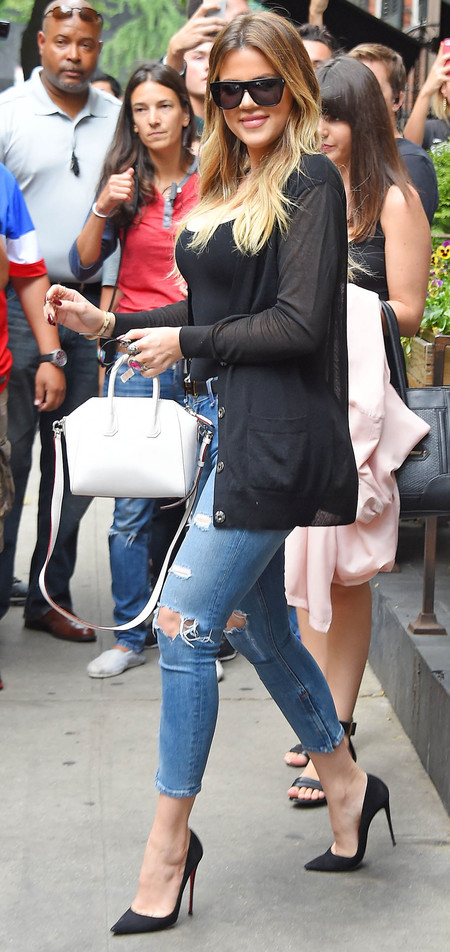 Got your own sisterly handbag stealers to deal with? Tweet us
@handbagcom
Celebrities carrying Givenchy bags
KHLOE KARDASHIAN'S FIERCE BAG COLLECTION
KOURTNEY'S #WINNING HANDBAG STYLE
MORE HANDBAGS, FASHION AND SHOPPING NEWS