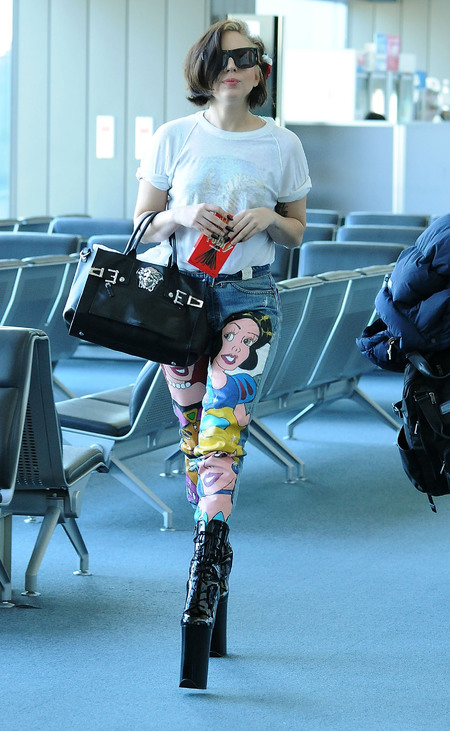 Lady Gaga
's been hitting the headlines for her very revealing
Candy front cover.
But we'd like to turn attention back to the things she is wearing.
The pop star was spotted strolling through Tokyo airport in, what is for her, a pretty low key outfit.
The
Born This Way
singer had the
Versace Palazzo bag - for which she is the face
- on her arm.
Teamed with her natural hair and a white tee, it all looks like
classic celebrity airport chic
.
Until you glance down at her DISNEY PRINCESS JEANS.
Oh and her shoes, is it weird that we can't help wondering if she kept them on for the flight...?
5 THINGS LADY GAGA MADE HER FACE LOOK LIKE
GRAYSON PERRY'S SCROTAL SACK HANDBAG - WOULD YOU?
MORE CELEBRITY HANDBAGS