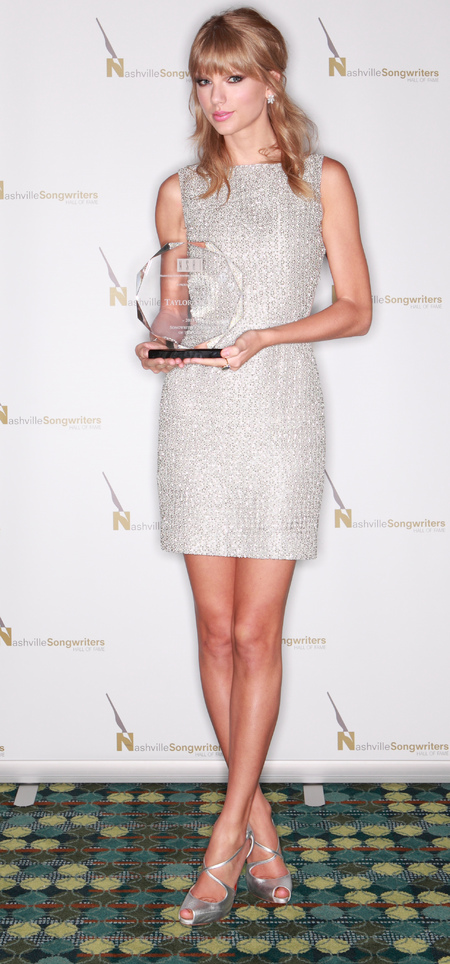 Taylor Swift
collected her sixth Songwriter/Artist Of The Year Award from the Nashville Songwriters Association International last night, wowing in a
silver beaded shift dress
by Houghton.
Gorgeous, yes? Which led us to wonder, whether we've ever seen Taylor
totally bomb on the red carpet
?
Sometimes sweet, sometimes sexy but always elegant, the singer may have been accused of playing it safe from time to time, but if it's not broke, why ditch the winning style formula eh?
While looking for a Taylor Swift red carpet disaster however (a failed misson, now aborted), we fell in love with a few of her best looks all over again.
The VMAs
, the BRIT Awards, the Golden Globes, the white lace, the cute red numbers - oh we're getting excited!
So here they all are for you dress addicts too. Let us know your favourite?
SHOP TAYLOR SWIFT'S RETRO BAKING APRON
KANYE WEST TALKS TAYLOR SWIFT ON KRIS JENNER SHOW
READ MORE FASHION NEWS...