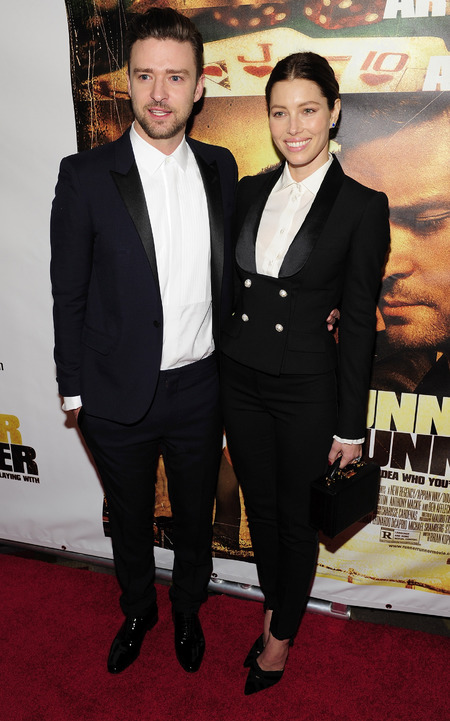 Justin Timberlake
and Jessica Biel hit the Las Vegas premiere of new film Runner Runner last night, working matching coupled-up style.
Pulling a bit of a '
David and Victoria at LFW
' on us, the Timberlakes both opted for sharp suits to celebrate Justin's new movie, with Jessica slipping into a tux from the Dolce & Gabbana Resort 2014 collection.
Teaming skinny fit trousers with a double-breasted jacked (oh we love the buttons!) and a silky ivory shirt, Jessica manned up beautifully.
A brave move for such a safe dresser, we're loving Mrs Timberlake's experimental style. What do you think?
Can they give the original power dressing pair a run for their money?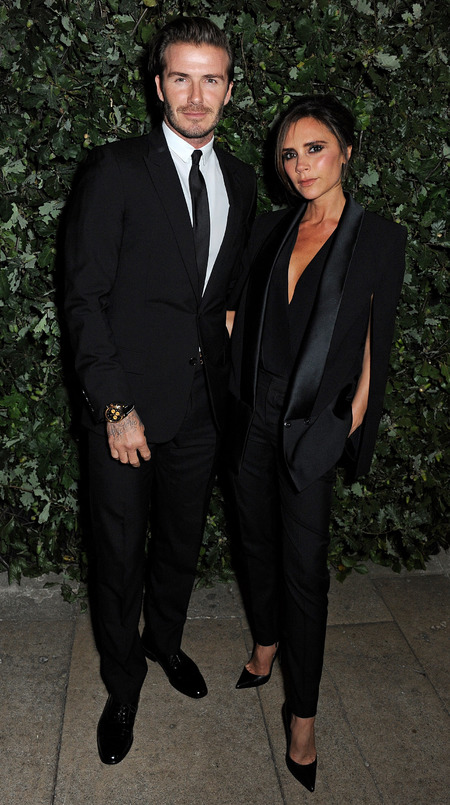 DAVID & VICTORIA BECKHAM STEP OUT IN MATCHING SUITS
'N SYNC & JUSTIN TIMBERLAKE REUNITE. WE PASS OUT IN JOY.
JUSTIN TIMBERLAKE: 'MARRIAGE SUITS ME'