THE BAG:
Kate Spade Start/Finish slogan clutch bag at New York Fashion Week SS14
THE DETAIL:
We can't wait to give everyone their start and stop cue with Kate Spade's new clutch. Making it's debut at NYFW today, it's set to be the perfect conversation starter (or closer, depending on who's talking!) come next summer.
What do you think? Love a reversible handbag?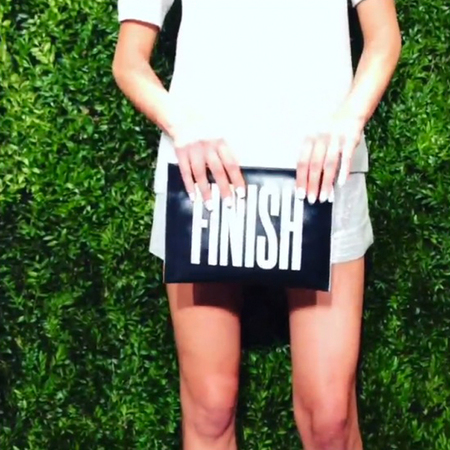 NEW YORK FASHION WEEK SS14: FRONT ROW CELEBS
FASHION WEEK SS14: STRIPED NAIL ART AT KATE SPADE
WATCH: NEW YORK FASHION WEEK SS14 LIVE