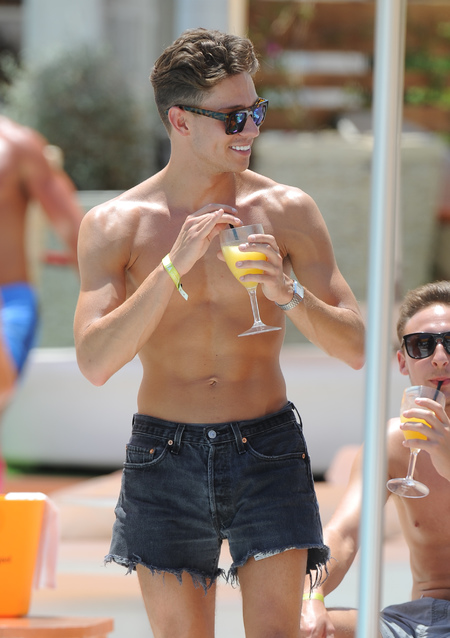 If you thought us gals were the ones flashing all the flesh in summer, you clearly haven't seen the length of men's shorts recently.
The trend may have trickled onto the high-street since
Joey Essex
burst onto the scene, but it seems British men are suddenly flaunting more thigh than ever.
Take last weekend's Wireless festival for example. Beautiful people everywhere and while the braver females donned their bikinis, it was the hunky men next to them attracting all the attention as they worked low-flying, high-rising shorts.
We were there, and we were staring.
Since then Debenhams has released stats to support our suspicions.
Apparently sales show that demand for men's shorts which sit at the top of thighs, rather than knees has increased by 156%.
Whether you put it down to the TOWIE effect (we're looking at you too, Mark Wright) or the SS14 menswear collections shown at Versace and Dolce & Gabbana, the lads are LOVING this look.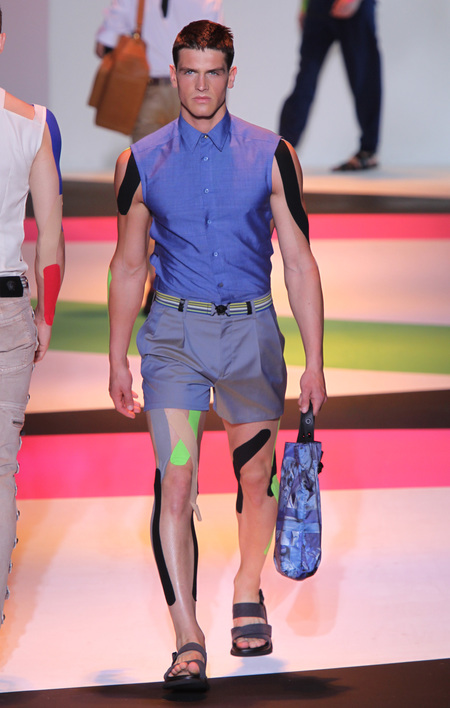 "For the daring few, wearing short shorts can be a liberating experience, particularly when faced with the recent tropic teperatures," said Debenhams spokesperson Ed Watson.
Adding, "We haven't seen a demand for short shorts as high as this since Wham sparked the trend in the 1980s – we are currently considering whether or not to go event shorter for next summer!"
Erm, we're pretty sure that's just pants…
So, have you spotted men working really short shorts this summer? Liking the look?
Are men's summer shorts too short?
YES - they're putting my pins to shame
47.69%
NO - Girls can wear them, so why can't men
52.31%
YAY OR NAY: HOLLY WILLOUGHBY'S BRIGHT PINK MAXI DRESS
NICOLE SCHERZINGER LEATHERS UP FOR X FACTOR AUDITIONS
MILEY CYRUS SHOWS OFF SUMMER TAKE ON GOTHIC BLACK