Chanel
,
Yves Saint Laurent
,
Christian Dior
, we all know the names of course, they're heavyweights of designer fashion. But do you know what made them big? Like REALLY big?
From the invention of the mini skirt and LBD to boosting the economy following the Second World War, meet the fashion designers who really did change the world and mould the future...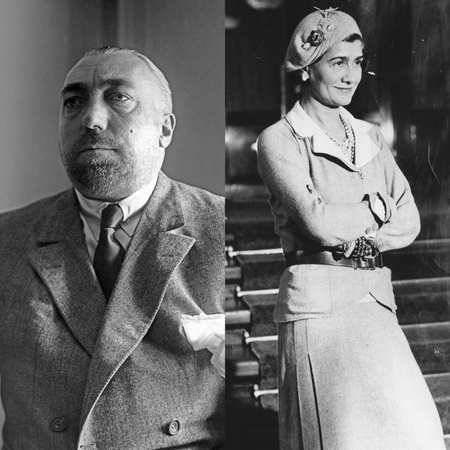 1. Paul Poiret
, inspired by the athletic frame of his wife Denise Boulet, designed draped dresses and trousers for women in 1903. Controversial for his time? Oh yes. Poiret's culotte skirts and harem pantaloons caused riots in the streets of Paris, with some wearers even being arrested! One of fashion's forgotten legends, Poiret also invented the first t-shirt dress, robe culottes (a very early version of the jumpsuit), the decorated window display and the first PR stunt of its kind, where half naked waiters served 900 litres of champagne to 300 guests at an Oriental themed banquet. The original boundary pusher? We'd say yes, for certain.
2. Gabrielle 'Coco' Chanel
was one of the main leaders when it came to slimline shapes and corset-free frocks. Glad you're not all wired-up like Anna Karenina? Thank Coco. She also made the LBD a style staple, invented the quilted handbag and was the first to sport a 'fashionable' suntan. So again Coco, thanks!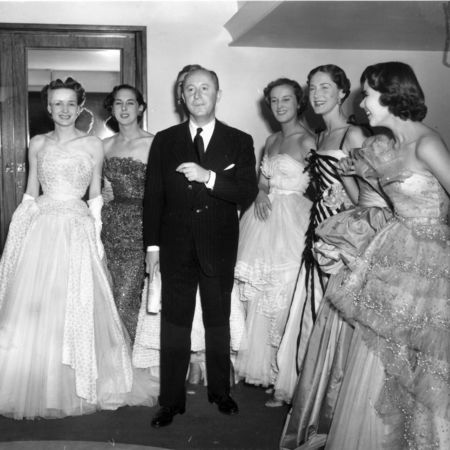 3.
After the Second World War
Christian Dior
reignited both the fashion world and economy with his over the top 'New Look'. While Chanel and Balenciaga celebrated early minimalism, Dior looked to flamboyant shapes from the past, bringing back corsets and full skirts that used over 4 metres of fabric. In a now famous retort to Coco herself who abhorred the New Look, Dior said, "Europe has had enough of falling bombs, now it wants to set off fireworks." Who can argue with that, eh?
4. Cristobel Balenciaga
invented so many dress shapes it's hard to keep count of what to credit him with. While Coco Chanel was slimming down her shapes in the 1940s and Christian Dior presented tiny hour-glass waistlines, Balenciaga had already stripped his designs of corset shapes and invented the straight-line I-Silhouette. Then came the tunic dress, cocoon coats, boxy barrel lines, three-quarter bracelet sleeves to show off jewellery, and of course the babydoll. Impressed?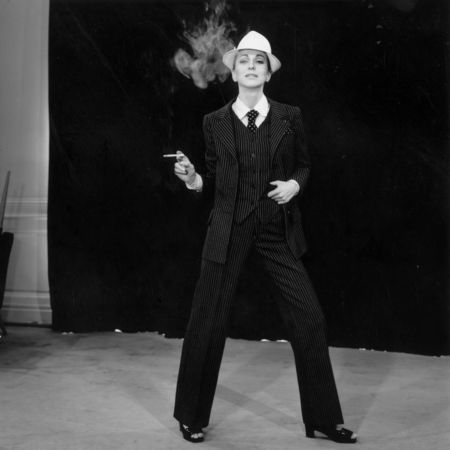 5. Yves Saint Laurent
invented the power suit. Yes, we of course have Madonna,
Sex And The City
and the best part of the 80s and early 90s to thank for power dressing inspiration, but they'd have all been nothing without Yves Henri Donat Mathieu Saint Laurent's first ever female tuxedo in 1966. All hail the master!
6. Mary Quant
not only helped to change the world of hair with Vidal Sassoon, but she also invented the mini skirt. Choosing to emphasise the legs rather than womanly curves, Quant dressed her models (and then the larger part of London) in straight-line tunic dresses that skimmed the thigh, making the mini a symbol of not just the 1960s, but a new 'liberated woman' too.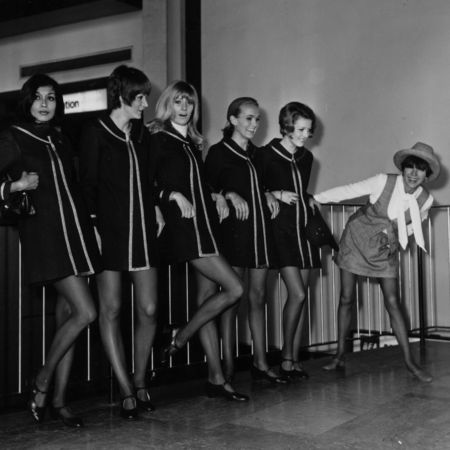 7. Emilio Pucci
gave birth to jet set fashion, geometric prints and light weight fabrics that we (personally) just couldn't do without. Silk jersey dresses? Pucci. Nylon swimsuits and stretch silk lingerie? Again, all Emilio's handiwork. Answering the needs of the Sixties jet set fash-pack, Pucci came up with colouful geo-prints (earning himself the 'Prince of Prints' title) and banished underskirts, linings and padding, to leave more room in suitcases and lighter holiday wardrobes.
8.
Though
Rosita and Ottavio Missoni
may be best known for raising the profile of knitting as an elaborate art form, the way they changed our approach to colour is what we should really thank them for. While the pair wowed with their zigzag knitted prints and mix-and-match concepts, it's perhaps Diana Vreeland, former editor of American Vogue, who best summed up the Missoni eye for colour. While holding her first Missoni dress, Vreeland said, "Look! Who says that only colours exist? There are also tones." While Missoni started off with 12 colours per collection, the label now uses as many as 40. Bold.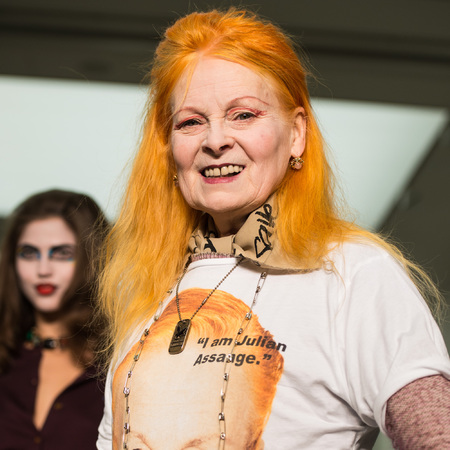 9. Vivienne Westwood
, aka the Mother of Punk, will always be credited with shaking up the London fashion scene and giving birth to a new wave of fashion freedom, self-expression and individuality. Opening her first boutique in London with Malcolm McLaren (who became manager of the Sex Pistols), Westwood started out with torn up t-shirts decorated with zips, safety pins, fake urine stains and logos rebelling against the government. Now she campaigns from the catwalk while influencing the globe.
10.
Big boobs? You owe
Diane Von Furstenburg
an extra large thank you then, since she invented the eternally flattering wrap dress. Hailed in 1976 as the most profitable woman in fashion since Coco Chanel, DVF's wrap dress first took to the catwalk in 1974, before catapulting itself into fashion's hall of fame. Decked in vibrant prints and offering comfort as well as style, the wrap dress has now become one of the world's most loved and reinvented garments. Gok Wan swears by it for those with 'big bangers'.
What do you think? Who's your favourite designer of all time?
THE BEST DESIGNER BAGS TO INVEST IN THIS SEASON
WHY YOU SHOULD SHOP THE ISABEL MARANT FOR H&M COLLECTION
COCO CHANEL: HER LIFE LESSONS IN STYLE