Made In Chelsea's
Louise Thompson
is making good work of juggling university, business and, erm, Chelsea, as she found time to debut her new brand, Pocket London, at the 2012 Clothes Show Live.
Louise and Pocket London co-owner Edward took on the task of blogging for Handbag.com at the event too. Here's how they got on...
Louise: "Last weekend we were lucky enough to take our brand, Pocket London, to the annual Clothes Show in Birmingham. Both Edward and I have been so excited to attend and have the opportunity to show our brand to a larger audience. We have already seen some girls walking about in some Pocket London jeans, which we have been delighted with!"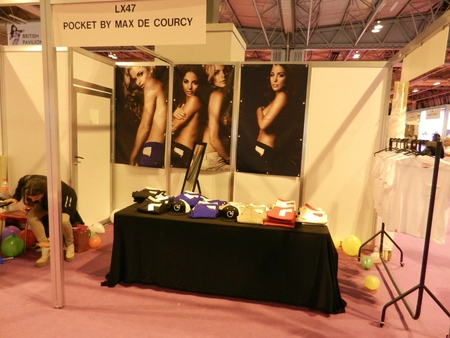 Edward: "This is us just arriving at The Clothes Show - you can see Louise getting ready in the corner! We'd been up since 7am driving down from Edinburgh but we were really excited and raring to go. We set up our stand with the Pocket London line, along with the introduction of some new baseball caps."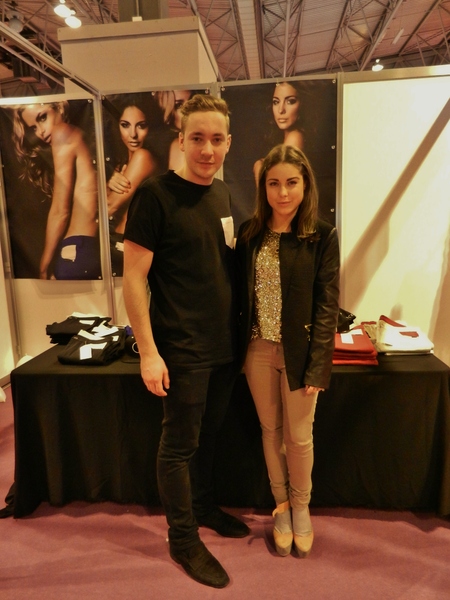 Louise: "This is our stand! People were just starting to arrive at this point so we were getting excited to chat to everyone and introduce Pocket London to them. We had just set up the whole stand by ourselves and you could real a real buzz with all the people arriving."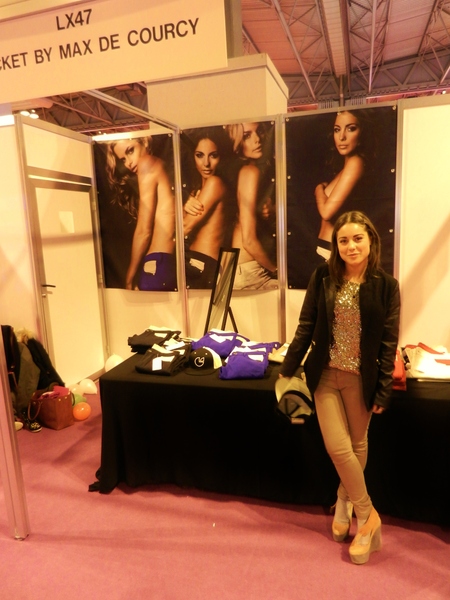 Louise: "I'm wearing a pair of our Pocket London jeans in beige, with the cream pocket. I got so many compliments on them that day - I was keen to show how you can both dress them up and down!"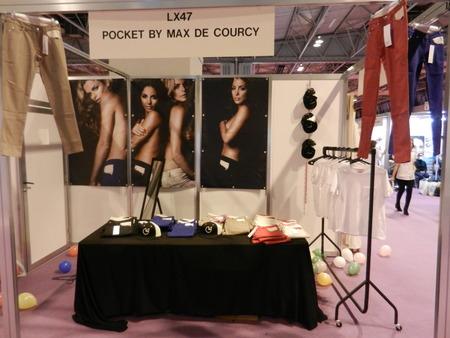 Edward: "This pic is from day two. It had got so busy the day before that we decided to display the jeans a little differently. We wanted everyone to be able to see where we were and get a chance to come and see us.
"The Clothes Show was an amazing experience and we are so grateful that we managed to participate this year. It was hard work but was definitely worth it and we got to meet some fantastic people, and introduce Pocket to so many people! Thanks so much to Handbag.com for letting us blog about it too!"
Have you checked out Pocket London yet? Leave a comment below to
be in with a chance of winning a £100 goodie bag
INTERVIEW: MADE IN CHELSEA'S LOUISE LAUNCHES POCKET LONDON
SAVE MONEY ON YOUR CHRISTMAS STYLE WITH SHOPPING DISCOUNTS
HANDBAG.COM READERS GET 15% OFF LILY & LOTTY JEWELLERY