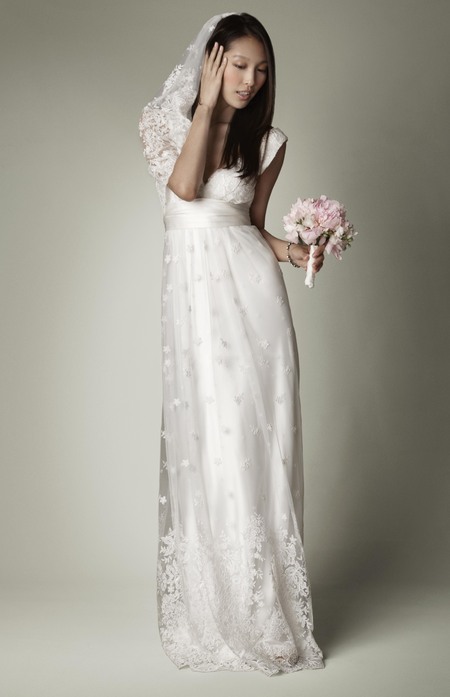 We adore this elegant embroidered dress from The Vintage Wedding Company's
Decades
Collection.
The beautiful satin fabric is layered with Chapelle ivory lace for a touch of Victoriana and a definite boho vibe.
We can imagine this dress gracing the aisle of a sunny spring wedding, surrounded by wild flowers and bridesmaids in soft blues and greens.
Okay, so maybe we've thought about this too much!
The dress is finished with long lace sleeves (optional), an elegant deep-V back and an oversized bow.
It's also available in knee length.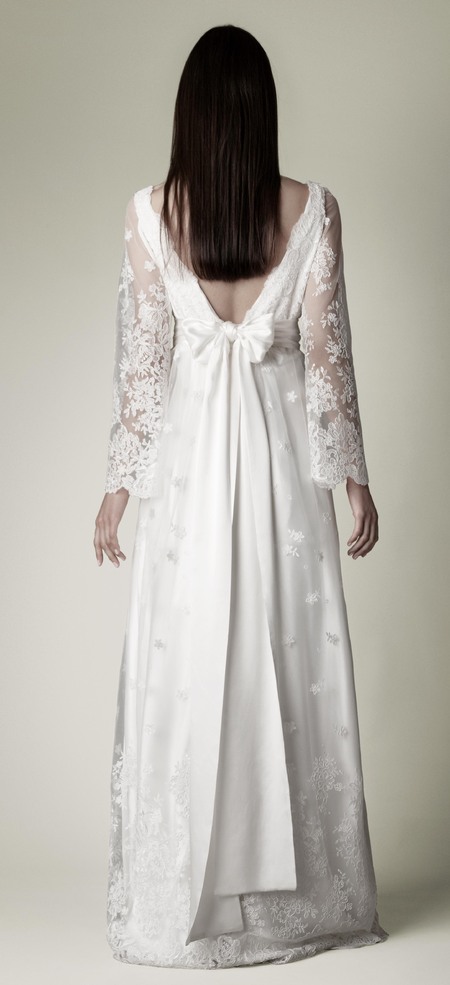 Victorian style lace empire line dress 1900.2, £1,990,
thevintageweddingdresscompany.com
.
What do you think?
TAKE ONE THING: TRAVEL WEDDING MOOD BOARD
5 FOODS TO AVOID BEFORE YOUR WEDDING
MEN TWICE AS LIKELY TO WANT A FAIRYTALE WEDDING