Zaggora
HotPants have become an obsession with slim-seeking women everywhere. And now you can give your upper body the same calorie burning treatment with their new range of workout blazers, tops and bras.
High five Zaggora!
Launched today, the new range of activewear is designed with the same technology enhanced fabrics which maximise the output of your workout.
If you haven't heard of HotPants (What? You haven't? Where have you been?!), they are neoprene leggings made with Celu-Lite technology which raises the body temperature during exercise.
This means that you increase your energy expenditure (by 11% no less), making your workout that little bit more efficient.
Research also shows that it doesn't stop at the gym as that extra energy expenditure continues by 12.5% in the 30-60 minutes after exercise.
Over 4 weeks, they found that people wearing HotPants lost an extra 0.6 kg compared to those who didn't. Not bad going for a bit of clothing.
And now they've extended their weight loss burning technology to those problem upper areas such as tummies and arms.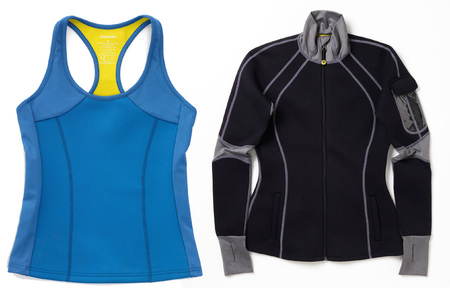 The new range includes a Body Blazer which is built to target those pesky tops of arms, tummy, chest and back.
The Hot Top is fighting the stomach bulge, but its contrasting sportsmesh side panels allow the heat to escape and air to circulate, stopping you from overheating. Phew.
Prices range from £30-£90. Available now at
Zaggora.com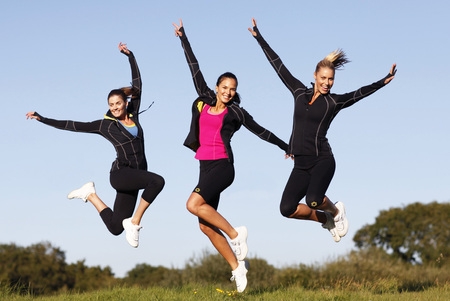 Eating fruit & veg is the key to mental wellbeing
New Zumba fitness core for nintendo wii & Xbox
Why every woman needs a sports bra