You're in love, you carry a vial of his blood around your neck a la Angelina Jolie and you can't ever imagine your life without him. So, in the spirit of true love you get his name or initials tattooed on your arm to show you really care.
Ten minutes later you've separated and you're forced to look at a constant reminder of your stupidity every time you have a shower. Gutted.
If the celebs are anything to go by, getting a matching tattoo with your partner actually stimulates a break-up, like relationship napalm if you will. Britney Spears and Kevin had his and hers tats, but we all know how that worked out. Not good.
And spare a thought for Johnny Depp who had to change his 'Winona Forever' tat to 'Wino Forever' after he broke up with American actress Winona Ryder in the early 90s. So now he has 'booze forever' on his arm instead - wonderful.
When she was married to Billy Bob Thornton, Angelina Jolie had his name inked on her upper arm only to have it lasered off and replaced when she married Brad. What a waste of time, money and effort.
Eva Longoria, Paris Hilton and Scary Spice Mel B all had their tattoos removed when their relationships turned sour too.
So are there any situations when getting matching tattoos can actually work? Here are the rules I suggest we all follow....
1. If you're 85 and have been married for 50 years you get a free pass to matching tattoos
2. Matching stars, hearts or other pointless shapes are acceptable
3. Never get a tattoo that actually connects like a puzzle piece to someone else's tat (
like this
)
4. Having matching tattoos of your child's name is acceptable as you are not going to split-up from your offspring
5. Size and placement matter...faces, hands, arms and wrists are off-limits
6. If you really have to get a his and hers inking, make sure it's small as laser-removal is exceptionally and horrifically painful. No joke.
The Kardashian family have a stellar committed relationship record *ahem* so it's no surprise that Khloe and Lamar decided to get each others' initials inked on their hands. As matching tattoos go they're not
that bad
, but seriously, why get it done of your hands?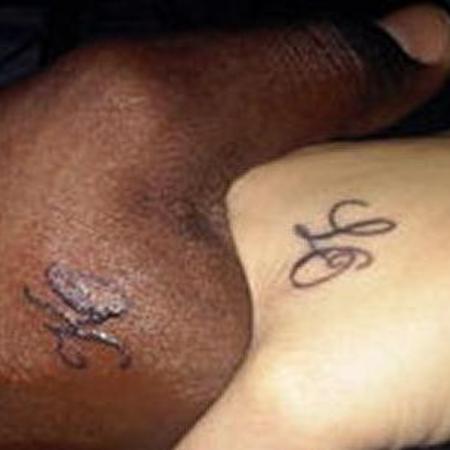 It's not like they can wear gloves every day in California when they maybe, possibly, eventually get divorced (after People magazine have paid for the rights to the excluisve photos of course).
And whatever you do, DON'T EVER get a tattoo that could look like the girlfriend you once assaulted in a car park...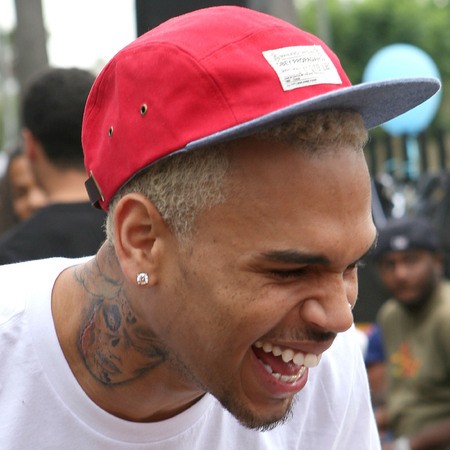 What do you think?