With a cult following in America, Barry's Bootcamp (started by Barry, obviously) and it's no-excuses-allowed policy, brought their
intense classe
s over to the UK in January 2013.
The idea is to shock your body with a
fat burning workout
, mixing cardio and weights, maximising calorie burn. Claiming fast results, it can count Jessica Alba,
Kim Kardashian
and Katie Holmes as converts.
The class is a combination of
treadmill workouts
and strength moves, with half of the class starting on the treadmills and the other half 'on the floor'. Upon entering the darkened gym room, you are met with a sense of impending doom.
After a brief warm up, you're told to crank up the speed on the treadmill, with a beginner, intermediate or advanced level. Go for beginner if it's your first class, feeling cocky we went for intermediate and had to step off the treadmill to stop from seeing our breakfast again after the
hill sprints.
After six or so mins on the treadmill (trust us, that's all you will be able to take at one time), you move to the floor to perform six or so mins of
weights exercises
. Each day there is a specific target area - arms and abs, chest, back and abs, butt and legs, core and abs, and full body.
Once you move to the floor, collect a selection of weights. Warning: 5kg that felt manageable after one round on the treadmill becomes impossible after three rounds.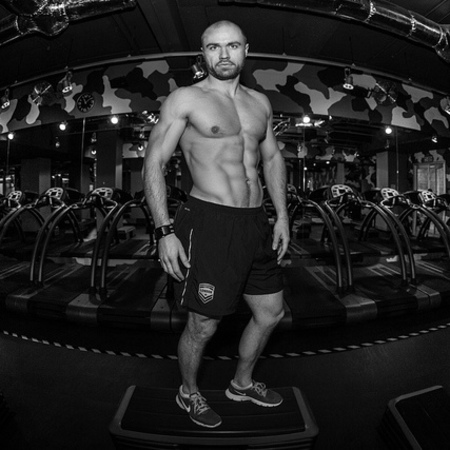 The best bit about the darkened room is that no-one can see you cry, vomit or your beetroot red face. The only downside is that it can be a little difficult to see both your form during weight movements, or your foot when you drop the weights.
These workouts are no joke, but the endorphins gained from them are addictive. And you can see results fast; these hour long sessions definitely work. A series of classes, 2-3 times a week would see you
well on your way to a bikini body.
Give Barry's Bootcamp a try if:
If you like a challenge, feeling the burn or want to try an intense mix of cardio and weights. Or if you like pain. Hill sprints on the treadmill are no joke.
Give it a miss if:
You don't like being shouted at, are scared of the dark, or are very unfit. You may (will) feel sick.
What to wear to the workout:
As little as possible. Seriously, you will work up a sweat so shorts and a sleeveless top are perfect. Check out
Barry's workout wear
to really feel the part.
How many calories do you burn?
Apparently up to 1000 per class, although the fitter you are, the more you get out of it (and the less time you'll spend recovering.)

Cost:
£20 per class, blocks of classes are also available for discounted prices. Though they aren't cheap, it's not as expensive as a personal trainer.

Location:
Currently just London. 16 Upper Woburn Place, London, WC1H 0AF
Find out more at barrysbootcamp.com

See more from fitness fanatic Charlotte Watson at therunnerbeans.blogspot.co.uk or follow her on Twitter, @charliedwatson

5 FOODS YOU REALLY SHOULDN'T EAT AFTER EXERCISE

HOT CELEBS WHO WORKOUT WITH YOGA

MORE DIET AND FITNESS ADVICE