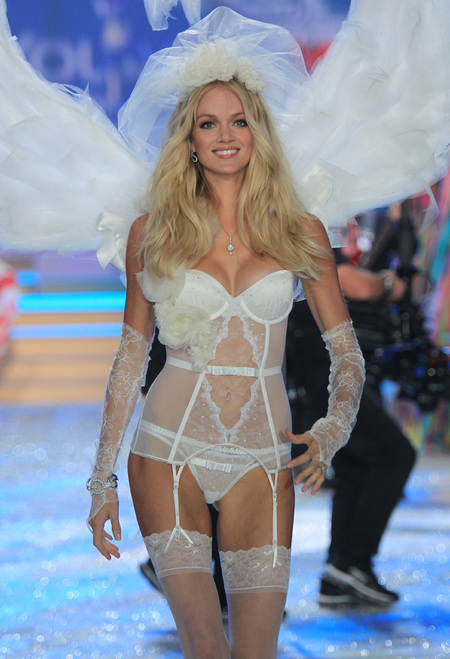 Victoria's Secret Angel
Lindsay Ellingson
has revealed that she drinks high fat almond butter milkshakes to "feel curvier" for the runway. But doesn't this bring up the question, if Victoria's Secret are looking for curvy figures, why not hire curvy models?.
The Christmas runway show is due to air on 10 December, which is why all the Angels from around the World are in full preparation mode. But instead of trying to lose weight, Lindsay is on a mission to add curves to her naturally tall, slim and petite frame.
The 28-year old told Fashionista, "I think it's sexier and more feminine to be more full. So I add like almond butter, peanut butter, protein shakes to my diet, just to feel a little sexier and curvier."
Lindsay, you're undeniably gorgeous, but don't her words suggest Victoria's Secret needs a new
Tyra Banks injection
? Someone who's naturally got the bum, the boobs and the thighs to pull off the corsets,
stockings and suspenders
.
Lindsay, who's modelled for Gucci, Chanel and Oscar de la Renta, has upped her exercise regime too in preparation for the show, but she's not panicking. She said, "I try not to stress about it because that's never good."
Her fellow Angel Adriana Lima will no doubt be
hitting the boxing ring
to burn calories in time for the presentation, while Alessandra Ambrosio will be eating
high protein veggies breakfasts
.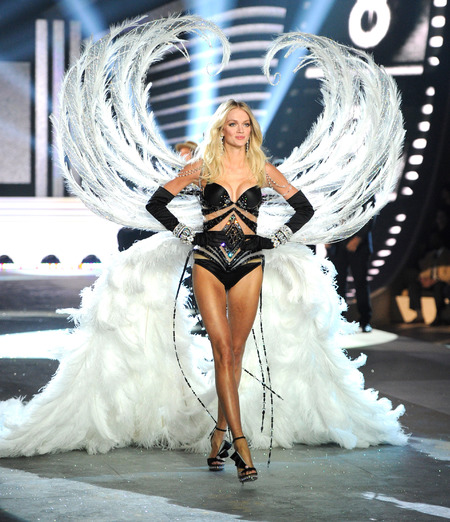 What do you think of Lindsay's diet? Would you be tempted to drink almond butter?
Take a look at some of our favourite Victoria's Secret models from past to present in the gallery below...
GWYNETH PALTROW IS A DEMANDING GYM DIVA
RITA ORA HITS THE GYM FOR HARDRCORE PIALTES CLASS
JESSIE WARE ON DIET, FITNESS AND GBBO